As one of the leaders in the digital gaming space, EA has successfully tapped a rich vein of earnings with its engagement-heavy model. But how does it work exactly? We've discussed these matters a number of times on TweakTown, but here's an explanation in EA's CFO's own words.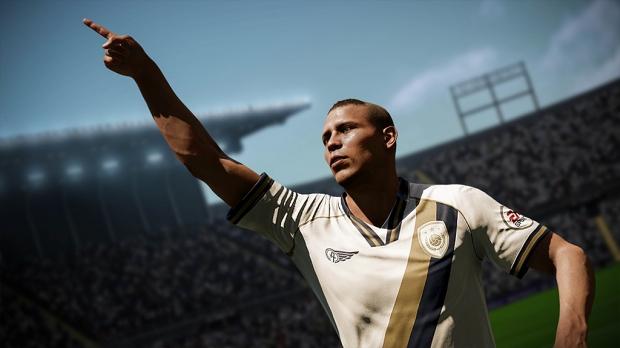 EA makes a ton of money each quarter from live services from games like Madden, FIFA, Battlefield and undoubtedly the new Battlefront II that launches this week. In fact, the publisher recently affirmed that unit sales were less meaningful than live services, and they're not wrong: these live games are now the major driver for digital growth and have been integrated in a smattering of 2017's games.
Engagement is the major driver for a live service game. Players won't continue playing the game for a long period of time unless you give them something to do--unless you engage them--and roll out new content. But how do you fund that new content? With optional in-game microtransactions, lootboxes, etc. The engagement is put there and strategically monetized with in-game rewards, crafting, RNG--you name it and that mechanic has probably been monetized in some way. Thus publishers have made a self-spinning wheel that churns many of today's most popular online games.
"We tend to think first and foremost about engagement. If we can keep people engaged in something they love, we can find ways to improve their experiences and monetize along the way," said EA Chief Financial Officer Blake Jorgensen at the UBS Global Technology Conference in San Francisco.
"And we find consumers don't mind this. They're actually getting a chance to go deeper and spend longer in a game than they ever did before. Before you'd hear a consumer say 'I love that game but it's done.' Today you hear consumers saying 'I've played this game for three or four years and you just keep adding to it.'"
Again Jorgensen isn't really wrong here. EA typically sometimes makes as much as $1 billion in live services in trailing twelve-months performance, proving gamers are willing to pay for content they want. The trick is to make them want it--and to do so in a way that organically feeds the experience.
"In our sports games we start in the season like each sports season does, so you're playing with the sports heroes on the correct teams and the right positions, but at the same time you're playing, competing and addressing the events," Jorgensen continued.
"And remember we run events constantly, so think of those as new ways to come in and enjoy the game."
Read Also: Battlefront II's problematic features will change, says DICE
One of the more interesting quotes during the conference was that gamers are now talking more about live services and not about the game that houses it. Again, in a way that's true...but it's also misleading and takes away the power from the base experience. But if a game like, say, GTA Online continually evolves and the singleplayer GTA V remains stagnant, then this statement rings true.
"This has become an incredible and enjoyable feature on how people play the games. People don't talk about playing the game any more, they talk about playing the live service."
"We're not alone: the industry's moved this direction, this is where people are going. We think it's incredible value to the consumer who can have a lot of fun as a way of engaging the game."
Live services earned EA $310 million in the three-month period in fiscal Q2'18, making up over half or 53% of total digital sales revenues during the quarter. In trailing twelve-month results, which include the last nine months of performance alongside the last quarter (September 2016 - September 2017), EA has earned $1.814 billion in live services, up 25% year-over-year and accounting for a huge 56% of the company's total trailing twelve-month sales digital revenues.