Nintendo plans to make more games around eSports
Even Nintendo wants to embrace the lucrative world of eSports, and promises to make more games built around competition going forward.

Published Tue, Nov 7 2017 7:19 PM CST
|
Updated Tue, Nov 3 2020 11:53 AM CST
Based on the release of ARMs, a new multiplayer IP, and Splatoon 2, Nintendo has indeed been interested framing the Switch around eSports. That trend will continue as the console's momentum rolls across the industry, Nintendo says. But it's missing one critical component: proper online engagement.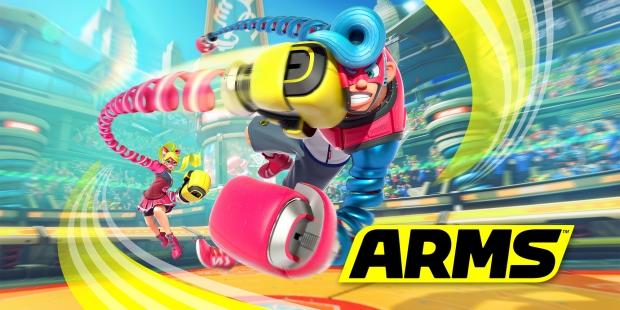 In the company's recent financial Q&A session Nintendo President Tatsumi Kimishima gave an optimistic view on eSports. The seeds of eSports competitions were planted all the way back in the Switch's reveal trailer, and we've seen those seeds slowly blossom with first-party games like ARMs and Splatoon 2, as well as third-party titles like Rocket League.
Mr. Kimishima affirms that eSports have directly influenced how Nintendo makes its games. With the paid Switch Online subscription service on the way, the company faces a near-Herculean trial of fortitude by having to not only make a competent online framework that's consistently stable, but also tie in key social elements and engage players with features such as game streaming, spectating, and a natural rewards program to keep players in the ecosystem.
It's very likely that this service was delayed to 2018 so that Nintendo could meet most of these goals if not all of them.
And that's just on the player's side, not the competitor's side. To host eSports tournaments Nintendo will have to penetrate a somewhat fledgling field. This means professional teams, sponsorships, advertising, streaming, and competitions with actual payouts. Back in May I interviewed Skillz' Chief Product Officer Bill Mooney about what Nintendo has to do to get the Switch ready for eSports--you can read about that here.
"The main enjoyment in what's called e-sports is that players themselves can enjoy competing in the game, and those around the players can enjoy watching. This has been part of our core thinking in creating games at Nintendo, and we intend to continue creating games along these lines," Nintendo President Tatsumi Kimishima said in the Q&A session.
"We are well aware that many consumers are interested in the e-sports genre, and that this genre is showing signs of growing worldwide. For example, in the e-sports world right now, winners generally receive some form of compensation. We've been engaging in various activities to get everyone to have a Nintendo kind of experience using our own competitive games, and we've been thinking a lot about quite what kind of reward would make winners happy."
The shift towards eSports is a rather big step for Nintendo, and displays a much more mature company that not only understands the games industry's key trends, but is willing to bend towards them. It'll be interesting to see what Nintendo has planned in the future, and how the Switch Online service will hold everything together.
Read Also: Nintendo confident in Switch holiday supply
Related Tags