Don't expect Diablo 2 remastered any time soon
Hackers are standing in the way of a Diablo 2 remaster.

Published Mon, Nov 6 2017 2:19 PM CST
|
Updated Tue, Nov 3 2020 11:53 AM CST
Diablo II is one of my favorite games of all time--when Diablo III shipped with so many of its predecessor's features cut out, I was quite frustrated--and I'm always open to the idea of re-visiting the game at some point. There's just a few major problems standing in the way: Diablo II is most fun with at least 2,000 or 3,000 active players on each realm (US West, US East, Europe, etc)...and right now there's just a bunch of hackers and bots.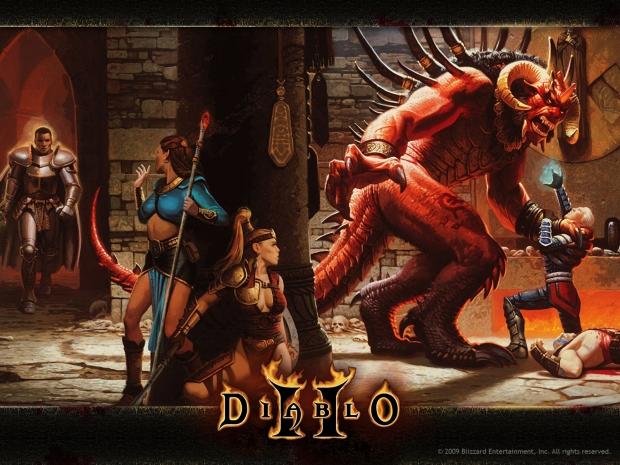 According to Blizzard, who has been believed to be making a Diablo II remaster for quite some time, a return to the beloved PC game won't come any time soon. Just as hackers stand in the way of a proper userbase to fuel great trading economies and Ladder play, they're actually prohibiting Blizzard from naturally re-vamping the game. As someone who played D2 for a long, long time, I can say that bots do have their advantages (Baal and Chaos runs for instance) but I never personally used them. But spammers and hackers that flood the trading floors with dupes items that poof? That's a huge problem.
"With Diablo the big one is the botters and the spamming is out of control, [and people are asking] could we please fix that. Keep rolling seasons but maybe eventually be good enough at combating them that you see real names at the top of the leaderboard again," Peter Stilwell, senior producer on the Classic Games team, told PCGamesN in a recent interview.
To Blizzard's credit, the studio has kept Diablo II alive for a long time--longer than most games typically last. While the multiplayer userbase is practically a ghost town, the company is still committed to making the game better and releasing a few patches here and there. But ultimately these patches don't do much besides quality of life changes without adding any new runewords or content to attract players back into the fold.
Maybe one day we'll get a Diablo II remaster with a fresh batch of content (or maybe even a paid expansion?!) but for now we'll have to wait until Blizzard has squelched the hackers, botters and spammers.
In other news we have strong evidence that Blizzard is working on the next mainline Diablo game. But it too will take a long, long time.
Related Tags