PUBG could be banned in China, losing its biggest playerbase
Chinese government officials are eyeing PUBG while readying their banhammers.

Published Mon, Oct 30 2017 11:18 AM CDT
|
Updated Tue, Nov 3 2020 11:53 AM CST
PlayerUnknown's Battlegrounds could get pushed out of the world's most lucrative budding gaming market: China.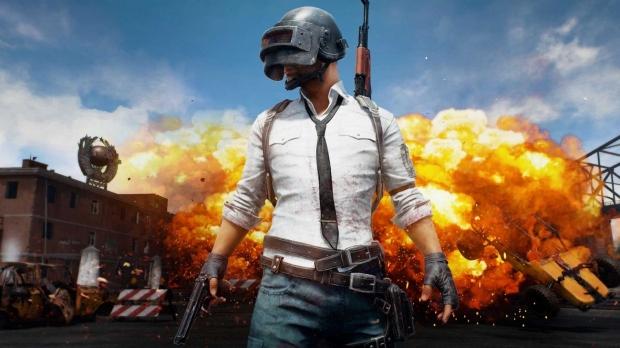 Chinese watchdogs at the Game Industry Network have cited that PUBG, the hottest game in the industry right now, may be too violent because of its survival at-all-costs mechanics that see gamers taking on dozens of other players in an open-world deathmatch genre. It's also likely PUBG won't get official approval from China's State Administration of Press, Publication, Radio, Film and Television, and could get banned in the region. Since the game has yet to get official approval from the government, players have to access the game via VPNs, which are often inconsistent and eventually blocked.
If PUBG is indeed barred from play in China, it would have a significant effect on the game. Chinese players currently account for the lion's share of PlayerUnknown's Battlegrounds players on Steam, making up 37% of PUBG's owner and a mighty 44% of its playerbase, dwarfing the numbers in other regions including the United States.
Although the game has amassed an incredible 17 million copies sold to date and is still climbing, losing China would be a big blow that would seriously detrimentally affect the game's core engagement at a critical point before the game's release. PUBG is close to being finalized and launched onto the market with loot box style cosmetic microtransactions--something that Chinese players spend billions on every year.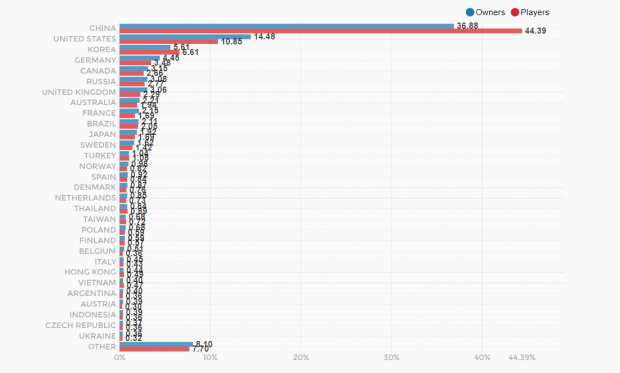 Related Tags