PlayerUnknown's Battlegrounds powered by Azure on Xbox
Microsoft's Azure cloud servers will host PUBG on Xbox One consoles.

Published Fri, Oct 27 2017 12:15 PM CDT
|
Updated Tue, Nov 3 2020 11:53 AM CST
PlayerUnknown's Battlegrounds is coming to the Xbox family of consoles sometime soon, and Microsoft CEO Satya Nadella confirms the shooter will run on Azure.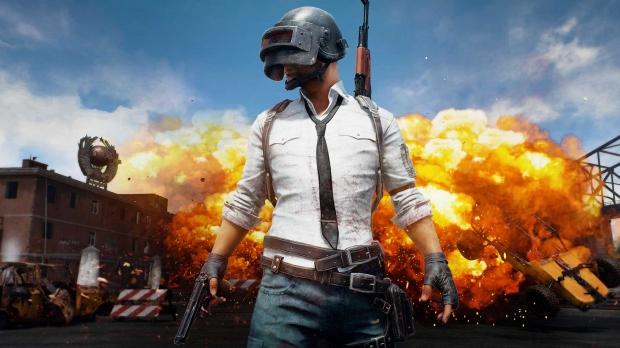 Azure, Microsoft's cloud service, has a number of potential benefits for video games. The Xbox One exclusive Titanfall used Azure to host backend servers, and PUBG will do the same, while dramatically reducing the bandwidth load from game developer Bluehole who's currently managing servers for millions of PC players everyday. According to Microsoft's Satya Nadella, PUBG will use Azure on the Xbox One. I'm curious how this will affect PC and Xbox One cross-play with Steam and Azure servers.
"We also see opportunity to empower developers who work on console, PC and mobile games to use our cloud infrastructure and services to enhance their game-play and community. Gaming pushes the boundaries of hardware and software innovation with some of the most CPU and GPU-intensive applications and content, giving us a huge opportunity in the cloud," Nadella said in Microsoft's Q1'18 earnings call. "As one example, Pub-G Corp with the hit game Player Unknown's Battlegrounds, is not only partnering to make Xbox the exclusive console at launch but is also running on Azure."
Relevant: PUBG devs may be squeezed out of Battle Royale market
As we've reported, PUBG's Xbox port wouldn't be happening without the considerable investment from Microsoft. Bluehole is currently overwhelmed by the last-man-standing shooter's massive growing playerbase, and probably wouldn't have ported the game to consoles for another half year or so. Microsoft is keen on tapping the games-as-a-service business model, which makes billions from microtransactions and ever-expanding online multiplayer content, and PlayerUnknown's Battlegrounds is a perfect fit.
Theoretically Microsoft's Azure cloud infrastructure can accelerate compute performance of games, but the company has been somewhat vague on the exact details. The term "Xbox LIVE Compute" was thrown around during the dawn of the Xbox One, and the service is geared towards online-based multiplayer games and MMORPGs.
It'll be interesting to see how Azure helps PUBG's Xbox One port, but one thing's for sure: without Microsoft's help and servers, PUBG wouldn't be coming to consoles for a long time.
Related Tags