Xbox exec: single-player economics are complicated
Xbox executive Shannon Loftis admits that traditional offline singleplayer games come at an complicated economic impact for a publisher/developer.

Published Wed, Oct 25 2017 3:23 PM CDT
|
Updated Tue, Nov 3 2020 11:53 AM CST
As games become more and more expensive to make and gamers' tastes become more demanding for high-resolution experiences, games publishers and developers are having a harder time with the traditional one-off sale economics of offline singleplayer games.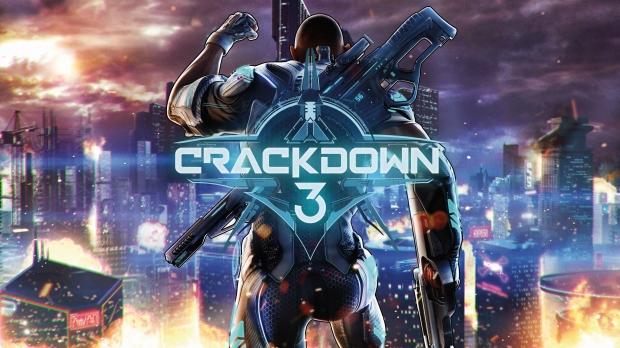 The video games industry has been shifting away from the traditional closed-off singleplayer game experience and towards the online-based games-as-a-service model for years. But with the rise of PlayerUnknown's Battlegrounds and EA's recent closure of Visceral Games, players are getting worried that singleplayer games might die off. After all, publishers like EA, Activision, Blizzard, Take-Two and Ubisoft are making billions every year on digital-based long-term games like Destiny, Overwatch, Rainbow Six: Siege and GTA Online, all of which last years after their initial release and use microtransactions to fund recurring updates and new content. Only Japanese publishers like Square Enix and Nintendo alongside Bethesda Softworks have really pushed offline singleplayer games. In other words: lootboxes are here to stay, and singleplayer games are going on the back burner.
Microsoft is among the key publishers and games-makers chasing after the lucrative service-based games model--in fact, most if not all of Microsoft's recent games not only are poised for monetization via microtransactions and online engagement, but they embrace the core framework of the company's new "Xbox as a service" model. Xbox exec Shannon Loftis recently discussed how the monetary situation of singleplayer games has become "complicated" as the industry's major players shift towards GaaS and engagement-driven earnings.
"I don't think [singleplayer games] are dead per se," Loftis told GameSpot in a recent interview. "I do think the economics of taking a single-player game and telling a very high fidelity multi-hour story get a little more complicated. Gamers want higher fidelity and they want higher resolution graphics."
Relevant: Xbox worth $9 billion, 53 million Xbox LIVE users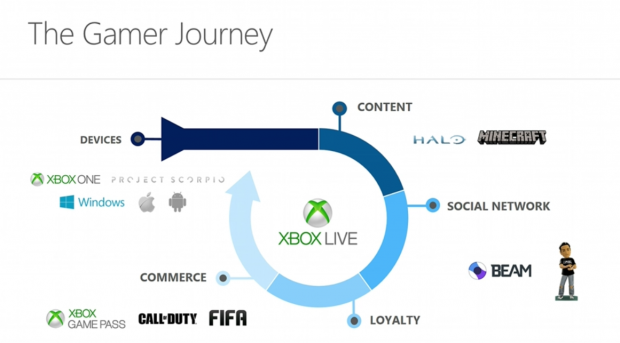 And the economics are complicated.
When a publisher puts, say, $100 million into a project, full game sales typically aren't enough any more. Games are now made with an online "hook" in mind so players keep coming back, and developers add in schedules to release new content to consistently engage players and keep them playing. And as players keep playing, publishers roll out in-game storefronts to potentially turn each player into a long-term payer. This conversion from a player into a payer has driven significant growth in the video games industry, and won't just suddenly stop.
Take Crackdown 3, Microsoft's latest game. Crackdown 3 was delayed to 2018 so that Sumo Digital had enough time to refine its online-based multiplayer experience; at it's core, the game is yet another example of the games-as-a-service business model.
As a result of this shift, gamers typically find that indie development studios feed their hunger for offline singleplayer games. As ex-BioWare dev Manveer Heir said, singleplayer games aren't ever going to die off, and other developers will just fill in the gap.
"If EA's not going to do it, then other people are willing to fill in those gaps and make a bunch of money," Heir said in a recent podcast interview with Waypoint.
Loftis agrees with this sentiment, and Microsoft has had a nice track record facilitating key singleplayer indie games like Ori and Cuphead.
"I don't think that there is ever going to be a time when there aren't single-player, story-based games. I do love the idea of building a community around the experience of these games."
Despite these sentiments, Microsoft's core gaming focus will be very much aligned with online-based gaming, engagement, and microtransaction-driven earnings--all of which are responsible for massive earnings across the board.
Related Tags