Crackdown 3 delayed to 2018
Crackdown 3 has been delayed yet again and will miss the Xbox One X's launch in November.

Published Wed, Aug 16 2017 4:37 PM CDT
|
Updated Tue, Nov 3 2020 11:54 AM CST
Microsoft's high-profile first-party exclusive Crackdown 3 will miss the Xbox One X's launch in November, the company today confirmed.
Crackdown 3 has been delayed to a nebulous Spring 2018 launch window, meaning the game could be delayed as much as five months from its original November 2017 release window. This announcement means that Microsoft's already-shaky first-party lineup is dealt with another blow, and that the company's new $499 high-end 4K-ready Xbox One X console will have one less title to tap the full brunt of its hardware.
The delay shouldn't come as much of a surprise to keen gamers. Crackdown 3's E3 2017 showcase was rough around the edges, and Microsoft hinted at a delay by not showing nearly as much in-game footage as publisher's typically offer when a game is months away from release. Microsoft Studios' Shannon Loftis says the extra months of development will ensure Crackdown 3 lives up to fans' expectations across the board.
"We're very excited about Crackdown 3, and so are many fans, and so it's a difficult call to move the release date," Shannon Loftis, Microsoft Studios Publishing general manager, told Polygon.
"However, we want to make sure to deliver the right game, with the right quality, and at the right time. Crackdown 3 is a hugely ambitious game and we want to ensure we deliver the right experiences all the way through every part of the game, whether that's campaign, co-op multiplayer or our competitive multiplayer mode, Wrecking Zone. Getting the balance right between the three modes is important, and we are going to take the extra development time to ensure that. Gamers can expect Crackdown 3 in Spring of 2018."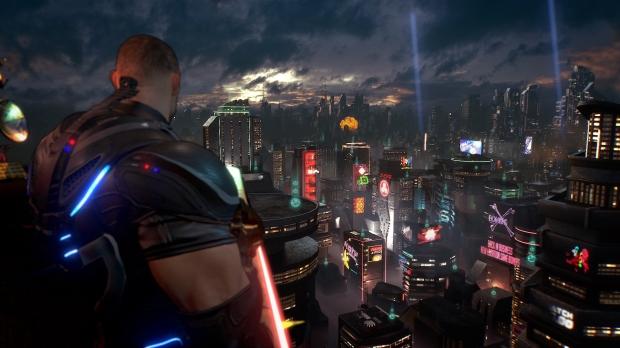 Related Tags