Activision teases more remasters of classic IP
Crash Bandicoot's wildly successful remaster spurs Activision to consider more re-releases of classic IP.

Published Mon, Aug 7 2017 5:34 PM CDT
|
Updated Tue, Nov 3 2020 11:54 AM CST
Games titan Activision promises more remasters after big success of recent Crash Bandicoot remaster trilogy.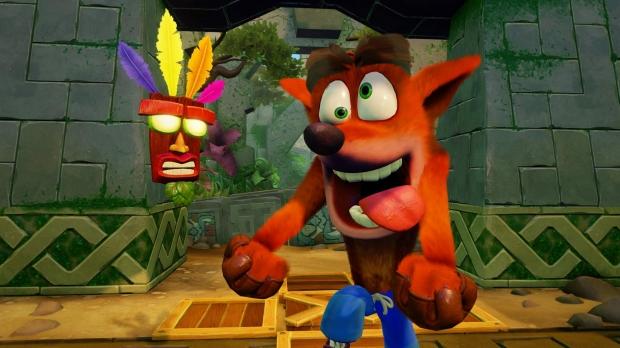 The massively successful sales performance of Crash Bandicoot N. Sane Trilogy on PS4 has caught the attention of Activision, but the trend isn't exactly new for the company. In a recent earnings call Activision CEO Eric Hirshberg discusses the game's huge reception and what the future holds for remasters.
"We knew there was a passionate audience out there for Crash, but we had no idea...it's hard to tell if that's a vocal minority or a mass audience until we put something out there. Crash has surpassed all of our expectations by a pretty wide margin," the CEO said.
The Crash Bandicoot trilogy was the number one selling console game in June despite only being on the market for two days of the month. Sony also confirmed it was the most downloaded game on the PlayStation Store in July.
When asked of other Activision-owned IPs could get remastered in a similiar fashion, Mr. Hirshberg replied:
"I think this is another example of us listening to our communities and our fans and offering them great content where they want to engage, which is our core strategy."
"We think we have other great IP in our portfolio that we're considering [for remasters], but this isn't new behavior for us. We've already shown the power of Modern Warfare Remastered last year and Zombie Chronicles this year. Crash is another great example."
"This is a strategy that clearly has our attention and while there's no new announcements today, I think you can be confident that there will be more activity like this in the future with more great IP."
But remasters aren't the only solution. Activision could breathe new life into the IPs and franchises with brand new sequels and the like.
"The other option besides remasters is to look at some of our classic IP and ask whether or not it can be reborn on a new platform like what we're doing with Skylanders on mobile. I think that our IP library is an asset that, when done right, can be very powerful," Mr. Hirshberg said during the call.
Activision's Blizzard partner will also release a remaster of the classic StarCraft RTS game this month, and the company strongly hints that more remasters could follow if the game does well, including the oft-requested Diablo II remaster.
Related Tags