Injustice 2 was highest-grossing game of Q2 2017
Injustice 2 helped pull in big revenues for Time Warner.

Published Wed, Aug 2 2017 2:31 PM CDT
|
Updated Tue, Nov 3 2020 11:54 AM CST
Massive sales of popular fighting game Injustice 2 contributed to Warner Bros. quarterly earnings.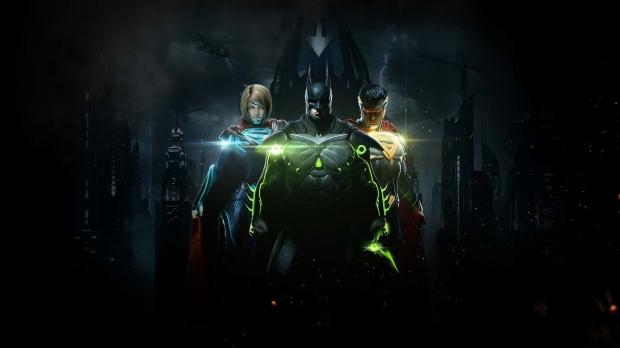 Time Warner today announced its second quarter earnings, showing strong growth in key sectors including its videogame segment Warner Bros. Interactive thanks to massive game sales. In fact, the parent company said that Injustice 2 was the "highest-grossing console game in the second quarter of 2017," falling in line with projections from analyst firms like NPD Group and SuperData.
Injustice 2 topped the digital sales charts in NPD Group's tracking data when it released in May, becoming the best-selling game in America for the month, and dropped to number 2 in June. The massively popular DC fighting game sold 500,000 units in its first month of availability on PS4 and Xbox One's digital storefronts.
In the UK, Injustice 2 become the best-selling multi-platform physical game for two weeks in May, marking the first time a fighting game had topped the chart since Mortal Kombat X. Injustice 2 was also the top-selling game on PS4 and Xbox One in Australia and New Zealand. The game was also the PlayStation Store's most downloaded PS4 game for the month of May.
While Time Warner's earnings didn't reveal exactly how much revenue its Warner Bros. Interactive videogame segment earned, and how much of that revenue was gleaned from Injustice 2, nor the copies sold, we can't make an adequate assessment on the statement. "Videogames revenues benefited from a higher number and favorable mix of releases in the current year period, including Injustice 2," the company said in the earnings report.
All in all Time Warner pulled in $7.3 billion in total revenues for the second quarter, with $1.7 billion in operating income. Warner Bros., which includes the Warner Bros. Interactive videogame segment and the movie production company, pulled in $2.988 billion in revenue, or about 41% of total Q2 revenues, and $223 million in operating income, or 13.11% of total operating income for the period. The company pins this strong surge in revenue on the massive success of the Wonder Woman film.
The company expects Warner Bros. Interactive's new Middle-earth: Shadow of War game to contribute to weighted operating income for Q4 earnings.
Related Tags