Nintendo's third smartphone game is booming, raking in considerable six-month sales.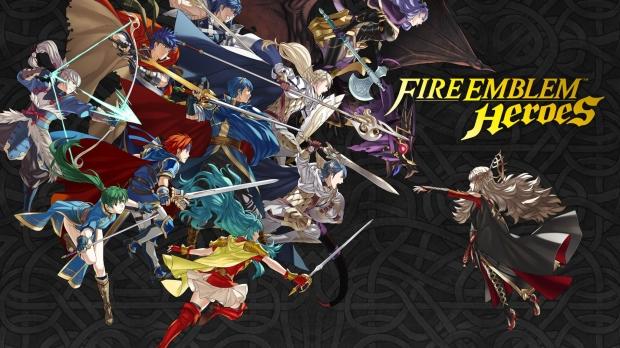 Fire Emblem Heroes has made $114.9 million in revenues since its release on February 2, analyst firm SensorTower reports. These substantial earnings were generated with a rather smallish 11.7 million user install base compared to Super Mario Run's 90 million downloads in its first two weeks. Unlike Nintendo's "Mario on mobile" smartphone game, Fire Emblem Heroes has generated significant revenue from in-game purchases thanks to its specific earnings strategy.
The star mobile game leverages the massively lucrative "gacha" free-to-play business model, which sells in-game currency called "orbs" starting at $1.99 all the way up to $74.99. These in-game orbs are used to unlock new characters, upgrade stats, and other bonuses. Although the playerbase is smaller than most high-earning smartphone games, Fire Emblem Heroes is Nintendo's most profitable mobile game to date.
In fact, Super Mario Run saw a total of 150 million total downloads on iOS and Android, Nintendo said in its annual report, but less than 10% of players actually bought the game at its $10 price.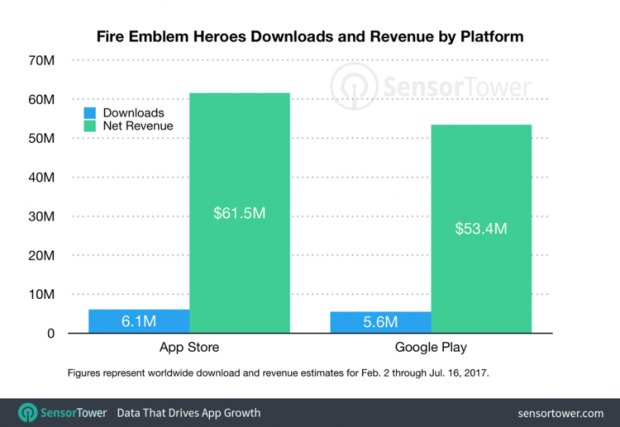 A recent post by Anil Das-Gupta on his Deconstruction of Fun blog highlights the major reasons why Fire Emblem Heroes is doing so well.
Other Nintendo-affiliated mobile giants include Pokemon GO, developed by Niantic and The Pokemon Company, in which Nintendo owns a percentage. The massively-popular free-to-play AR smartphone game peaked in 2016, where it earned a total of $1.2 billion in yearly earnings.
Although the "gacha" model is earning Nintendo hundreds of millions, the Kyoto-based company says it will continue experimenting with various monetization models.
"We feel that Nintendo is still a newcomer in the smart-device business, and we have released three applications so far with different IPs and payment models. Although no single model is clearly superior, we have been able to learn a lot. We want to keep thinking about how consumers would want to pay for content in our future smart-device applications," Nintendo President Tatsumi Kimishima said in the annual report.
"Super Mario Run has seen over 150 million downloads and access from over 200 countries. Less than 10 percent of these consumers have actually purchased the full game. While there are consumers all over the world who want to play a Mario game, there are varying economic situations across the world, and some consumers are not able to pay for the game.
"This may be due to the price or the payment methods, so in the future we will consider not only a single set price, but other methods that incorporate a wider variety of elements to allow as many consumers as possible to play.
"The number of downloads of Fire Emblem Heroes is less than a tenth of the number for Super Mario Run, but the total figure that consumers have spent on this title is more than on Super Mario Run. There is a wide variety of consumers, including consumers who are willing to pay to get items within the games we offer.
"We are planning to release an application using the characters from Animal Crossing. The composition and size of the target audience varies based on the IP characters and game content, so we want to take what we have learned and consider all of these elements to provide a smart-device application that consumers will want to play for a long time."