Nintendo today launched its hotly debated Nintendo Switch Online smartphone chatting app, and it's just as bad as you predicted.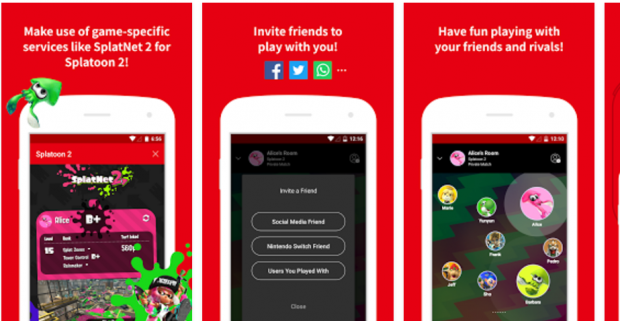 The Nintendo Switch has two major online-based first-party games: ARMS and Splatoon 2. Rather than allowing players to easily hook up third-party headsets directly to the Switch, or into the Switch's Pro or JoyCon controllers, the company has taken a more confusing integrated approach: by forcing users to download an app to their phones for voice chatting. The app, which is required to chat with friends in parties in online games like Splatoon 2, launched today to strong frustration from the community.
Splatoon 2 isn't yet available, so only games press currently have full functionality of the app. And from what we're hearing it's quite awful, and Switch owners aren't happy. According to Forbes' Paul Tassi, the app is marred with a litany of problems including: the phone's screen must stay on to chat, you can't chat with friends when the app is minimized so say goodbye to communication while you answer a phone call, and, of course, there's real issues of battery drain considering the phone's screen must stay on and connected to the internet at all times to work.
Read Also: Nintendo Switch voice chat is a mess
Here's what Mr. Tassi said about the app in a recent Forbes post:
The functionality is pretty barebones at this point. Splatoon 2 only lets you take part in private battles with friends right now, making the entire process barely worth it at all.

You can only talk to players when you're in the waiting room of a game or the game itself, and nowhere else, despite the service running through your phone.

Unlike almost any other chat app, if you swipe out of the app and back to your home screen or open a different app, you will lose the ability to voice chat.

Not only does your Nintendo app have to stay open for voice chat to work, but your screen has to stay on, making this a substantial battery drain on your phone.

In handheld mode with headphones this will require a bunch of cables and probably the kind of convoluted splitter we've seen from third party manufacturers already. I still don't know if you will be able to get game audio and voice audio at the same time even while using one of these.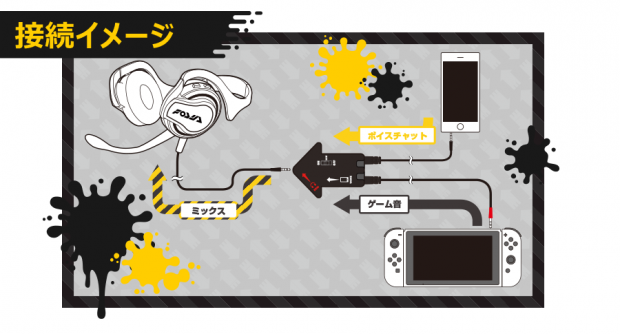 I have no doubt that Nintendo will rigorously update the app over the coming months. Nintendo has repeatedly said the free Switch Online app is a "limited version", meaning it's not the full version that will accompany the rollout of the company's big Switch online service next year.
The company will launch its affordable paid online service in 2018, which includes access to a growing library of classic NES games as well as full online play in games like ARMS and Splatoon 2.
The Switch Online service is also comparatively cheaper than its competitors at $20 a year, versus the $59.99 a year subscription cost of Xbox LIVE and PlayStation Network, respectively.
Still, though, I do think that Nintendo may end up having to scrap this plan altogether and roll out attachments or new Switch units to remedy this situation.
The Nintendo Switch Online app is designed to help enhance your online gameplay experience on Nintendo Switch™. With this app, you can check game-specific services (e.g., SplatNet 2 for Splatoon 2), invite friends to play with you via social media, and use voice chat while gaming.

Do you play Splatoon 2? If so, you can make use of the dedicated SplatNet 2 service!

You can use SplatNet 2 to check all sorts of vital battle-related information, including match results, stages, and rankings!

Inviting friends via social media

You can invite friends to play with you in supported games via social media such as Facebook and Twitter. Of course, you can easily invite your Nintendo Switch friends, too!

Using voice chat while gaming

You can enjoy voice chat in different ways depending on the type of game you're playing. Chat with everyone in your room or split voice chat into teams and have it out head-to-head!

*In order to use these services, a Nintendo Switch game compatible with this app is required. Splatoon 2 is compatible with this app.