Tekken 7's missing classic Tekken characters may never step foot into the game.
As I predicted a bit ago, Bandai Namco has teamed up with other companies to bring more cross-over characters to Tekken 7. The first playable DLC character will be Geese Howard, the end boss from SNK's classic fighter Fatal Fury, and I expect the entire Tekken 7 season pass to be filled with more cross-overs.
Meanwhile many Tekken alums are still missing from the roster, including Julia, Ganryu, Anna, Baek, and even Zafina. As a long-time Tekken fan I'm a bit frustrated with this move--you can read more in our official Tekken 7 Review--especially since original characters are being sidelined for more promotional type characters. I personally feel that Akuma does not belong in Tekken 7's story canon, and players shouldn't be forced to use him to complete the story mode.
At the same time, however, I think it's interesting that Bandai Namco is teaming up with Japanese fighting giants to bring other characters to their realm. Geese Howard's moveset looks to be more aligned with traditional Tekken fighters, but the frustration lies with how the moves aren't adapted to Tekken: the moves are brought from each character's respective games.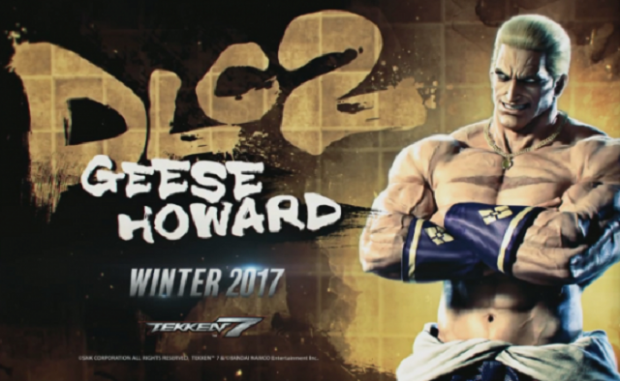 Geese Howard will be available this Winter as part of the $25 Tekken 7 Season Pass, which also includes "new" paid modes like the classic Tekken Bowl.
Geese Howard from Fatal Fury enters the TEKKEN 7 ring! Facing off against the likes of Heihachi, Paul, and Akuma, Geese Howard sports his signature red hakama training pants as he vows to destroy the TEKKEN fighters. Jump into the arena where the TEKKEN and Fatal Fury universes collide!"
Bandai Namco and Capcom recently partnered in a major initiative to ensure more Tekken x Street Fighter crossovers.
The companies entered in a "cross-licensing agreement with Bandai Namco related to online matching in properties such as the Street Fighter series."
The Japanese publisher affirms that the reason the agreement was made is to "improve the user experience while accelerating the production of titles and reducing development costs for both parties."