This portable Nintendo Switch arcade cabinet is awesome
Nintendo needs to sell these ASAP.

Published Mon, Jul 3 2017 2:47 PM CDT
|
Updated Tue, Nov 3 2020 11:54 AM CST
Nintendo's new Switch handheld-console hybrid transforms into a portable arcade machine with this nifty little custom build.
I've long thought of the Nintendo Switch's Tabletop Mode as "Arcade Mode" simply because it allows owners to simulate an arcade-like experience while on-the-go. But the Switch's kickstand is wonky, and it could use a case--or even a whole miniature cabinet. Maker and tecchie Shea Silverman has created one such miniature arcade cabinet for the Switch...and it's all kinds of awesome.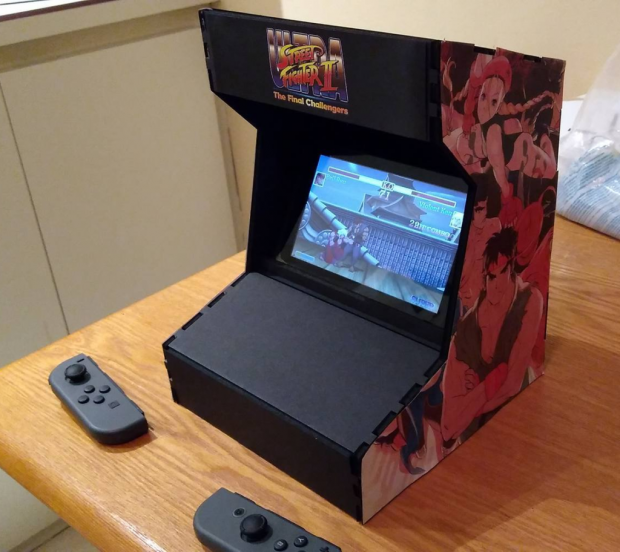 The Switch's tablet-like display slots into the cabinet, and users can then slide in their own custom-built arcade-style joysticks for authentic Street Fighter arcade action. Silverman's case is, of course, highly customized, but his Thingiverse page shows you how to make your own.
It'd be amazing if Nintendo or peripheral-maker HORI rolled out an official Switch cabinet like this, complete with slot-in arcade joysticks to boot. The Switch really has a ton of potential in terms of transformation and utility, and I can't wait to see what else Nintendo and the active Thingiverse community thinks up.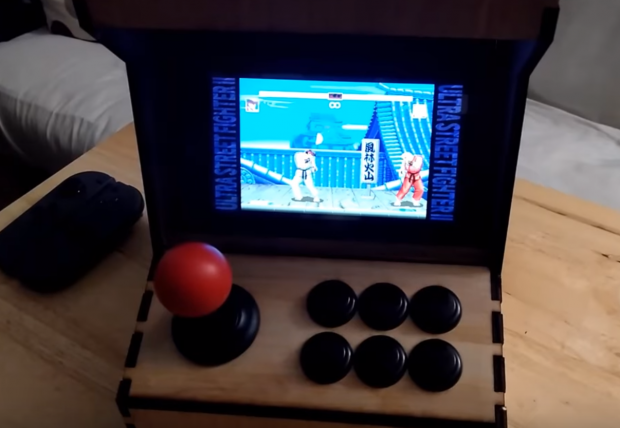 Plans / Files available here: https://www.thingiverse.com/thing:2235516

Case laser cut at:

FamiLAB - Orlando's MakerSpace

Controller board made by:

8Bitdo - SNES30 Controller Board

Joystick from Twisted Quarter - The MINI Joystick

Buttons are 24mm Sanwa style
Related Tags