Red Dead Redemption 2 and Borderlands 3 may both release in 2018, significantly driving up Take-Two's earnings.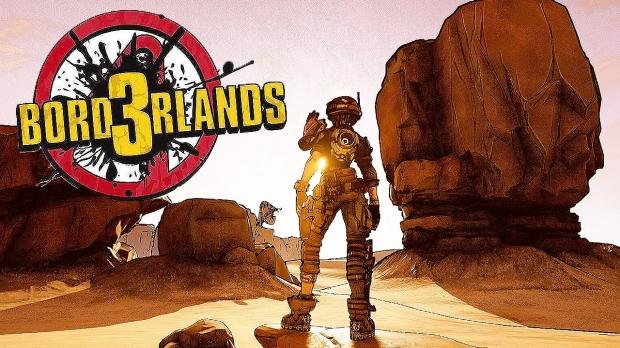 After announcing last year's earnings, Take-Two Interactive delivered a forecast for the next fiscal year and possibly teased the release of Borderlands 3. The company expects a massive net sales revenue spike of $2.5 billion for Fiscal Year 2019 (April 2018 - March 2019) thanks to Rockstar's Red Dead Redemption 2, which was just delayed to Spring 2018, and a "highly anticipated new title from one of 2K's biggest franchises." We're betting that the mystery 2K franchise is Borderlands 3.
Take-Two Interactive confirmed that its current year roadmap (Fiscal Year 2018) will be quite sparse thanks to the delay of Red Dead Redemption 2, which was originally slated to release in Fall 2017. The company plans to fall back on its massively lucrative digital monetization strategies via Grand Theft Auto Online and NBA 2K while key developers work on the big triple-A hits. Given the current light release slate, Take-Two releasing Red Dead Redemption 2 and Borderlands 3 in the same fiscal year makes sense as the company will want to return to big hit sales--and both Red Dead Redemption 2 and Borderlands 3 should have in-game microtransaction monetization paths to ensure continued revenue streams.
"Looking ahead to fiscal 2019, we expect to deliver both record Net Sales and record net cash provided by operating activities, in excess of $2.5 billion and $700 million, respectively, led by the launches of Rockstar Games' Red Dead Redemption 2 and a highly anticipated new title from one of 2K's biggest franchises," Take-Two CEO Strauss Zelnick said in the company's recent fiscal earnings call.
Since Read Dead Redemption 2 is slated for Spring 2018, and Take-Two's FY2019 begins after April 1, 2018, the game should release sometime in April or May. Borderlands 3 (assuming it's the mystery 2K game) should be staggered for release months after, especially given the western sequel's new online-based multiplayer feature.
We're pretty sure it's Borderlands 3 given the massive spike Take-Two forecasts: the company expects its net sales revenue to spike by 39.19% to $2.5 billion, compared to last year's $1.796 billion in net sales. Red Dead Redemption 2 alone should account for a good portion of that spike, but Borderlands 3 would bolster sales figures as well.
Gearbox's Randy Pitchford recently showcased Borderlands 3 in a tech demo at GDC 2017, and confirmed the game will be powered by Unreal Engine 4.
"We're going to show you some technology that we're building within UE4 that will power the next Borderlands game," Pitchford said before the demo.