Red Dead 2 delay won't interrupt future Rockstar games
Red Dead Redemption 2's delay won't have any affect on Rockstar Games' future projects and activities, Take-Two CEO affirms.

Published Sat, May 27 2017 10:40 AM CDT
|
Updated Tue, Nov 3 2020 11:55 AM CST
Strauss Zelnick, CEO of Take-Two Interactive (Rockstar Games' parent company) affirms that Red Dead Redemption 2's recent delay won't have an impact on future Rockstar projects and activities, and won't interrupt Grand Theft Auto Online's roadmap.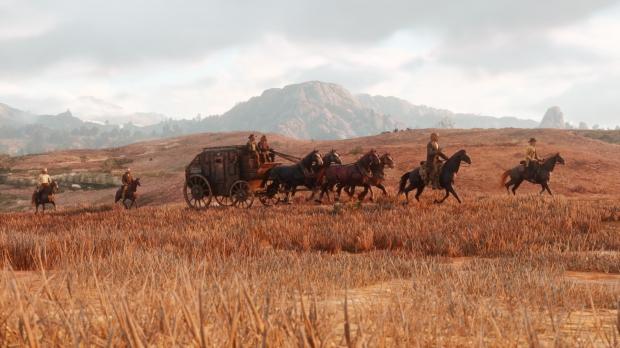 Rockstar recently announced that Red Dead Redemption 2 has been delayed past its original Fall 2017 timeline, and will release in Spring 2018 instead. However thanks to Take-Two's financials, we know that Red Dead Redemption 2 will actually release in its Fiscal Year 2019 roadmap, meaning the game won't launch until after April 2018.
Since RDR2 is such an absolutely massive title that Rockstar is spending tons of time on, gamers and analysts are worried the extra development caused by the delay could disrupt other projects in the studio's pipeline--namely the next big Grand Theft Auto game. Take-Two CEO Strauss Zelnick affirms that's not the case: "The decision to move Red Dead Redemption 2 to FY2019 will have no impact on any of Rockstar Games' other activities," Zelnick said in a recent earnings call.
The company CEO also affirms that Grand Theft Auto Online isn't going anywhere.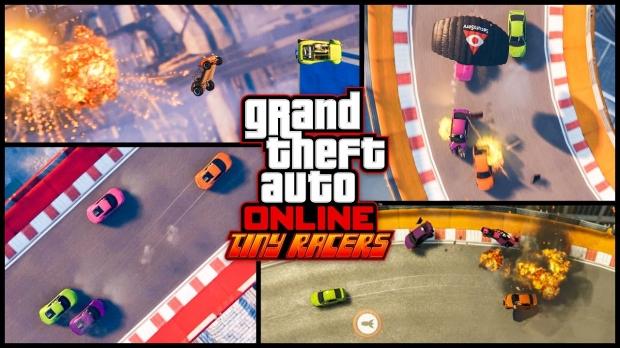 Rockstar's online-based GTA V extension mode has been incredibly lucrative for the company, and performed exceedingly well in last year's sales. In fact, Take-Two cites GTA Online as one of the main drivers for digital revenues; the company earned $267.4 million from digital sales in its last fiscal year, and recurring consumer spending via online games like GTA Online made up a massive 70% of all digital sales, or $187.17 million.
Throughout 2016 and 2017 Rockstar released three add-on packs for GTA Online that engaged a number of record players and fostered strong monetization via in-game purchases. This roadmap will continue for the forseeable future.
For the immediate future, Take-Two will rely on new entrants in the NBA 2K and WWE 2K franchises as well as strong engagement and recurring consumer spend in key titles to float its Fiscal Year 2018 earnings. FY2018 is the current fiscal year, held from April 2017 to March 2018, and thanks to Red Dead Redemption 2's delay the year will have an "unusually light slate" of new releases.
"That said, we still expect fiscal 2018 to be a year of strong earnings and cash provided by operating activities for Take-Two, despite an unusually light release slate, driven by new releases of NBA 2K and WWE 2K, our robust catalog led by Grand Theft Auto, and innovative offerings designed to drive engagement and recurrent consumer spending," Take-Two CEO Strauss Zelnick said in an earnings release.
But the company expects explosive results for Fiscal Year 2019, which is from April 2018 to March 2019. Take-Two Interactive expects FY2019's gains in every segment: revenue is forecast surge to $2.05 billion, up 5.12% year-over-year. Net sales will rocket up to $2.5 billion, a massive 39% increase year-over-year. Operating income will also boost to $700 million, which is Take-Two's highest since releasing GTA V in 2013.
What will cause this tremendous boost? Red Dead Redemption 2 and Borderlands 3 (this is conjecture on our part, but it fits the bill).
"Looking ahead to fiscal 2019, we expect to deliver both record Net Sales and record net cash provided by operating activities, in excess of $2.5 billion and $700 million, respectively, led by the launches of Rockstar Games' Red Dead Redemption 2 and a highly anticipated new title from one of 2K's biggest franchises," Zelnick said.
Bear in mind that Red Dead Redemption 2 will feature its own expansive online-based mode akin to Grand Theft Auto Online, which will most likely earnestly boost revenue gained by microtransaction earnings. Of course this means Rockstar will have to host and maintain two massively multiplayer online-based games at once.
Related Tags