Musk recently started a new project named The Boring Company, which will hopefully, help solve the problem of traffic in LA, and possibly later in other cities. Elon's idea is to build tunnels underneath the city which would allow you to skip the traffic and get from point A to point B much faster.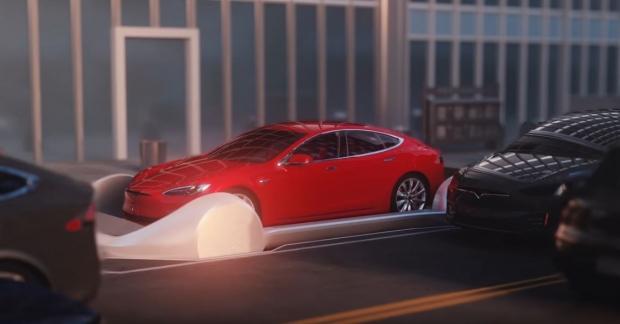 At a recent TED conference in Vancouver, Musk showed a video of his futuristic underground transportation tunnels. He also expressed his desire to develop a new machine which would allow the company to dig tunnels and reinforce them at the same time so that they don't have to spend their time (and money) split between the two tasks.
Read also: First look at how Musk's underground tunnels might work
Now, Musk has asked his 8.56 million Twitter followers to help him come up with a name for their first tunneling machine. While this probably isn't the machine that Musk spoke about at TED conference, Musk calls it their 'first tunneling machine, ' and he needs your help naming it.
Thinking about a name for our first tunneling machine ...

— Elon Musk (@elonmusk) May 5, 2017
So far, Musk came up with 'Ultimate Boring Machine, the Second' and, my personal favorite, 'Snoop Dug', but his fans are also full of amazing ideas such as 'Of course I still dig you', 'No Diggity', 'Bored to Dirt', or 'Ludicrous Boring Machine, the Second'.
What do you think, what should Musk call The Boring Company's first tunneling machine?