UPDATE: We've found a few more Call of Duty: WWII screenshots and embedded them into the article!
Call of Duty: WWII's big reveal was accompanied by a rather weak showing of screenshots, and Activision is likely holding back for E3.

When publishers reveal big-name games like the next Call of Duty or Battlefront game, they typically drop a few screenshots to accompany the reveal footage and info-packed press releases. But Call of Duty: WWII was different--after scouting around, I managed to dig up only four official screenshots--none of which were found on Activision's press site.
This isn't really anything new. CoD: WWII's reveal was a strategic hype-building effort to open the pre-order floodgates and build excitement while promising lots of "gritty, visceral" content and lightly touch upon multiplayer and co-op features. We know Call of Duty: WWII will have a unique story-driven Nazi Zombies co-op mode, that it's campaign takes place in the European Theater between 1944 and 1945 with multiple regions like Belgium, France, and the infamous landing on Normandy, and that multiplayer features a create-a-class feature, a new mode called "War", and features a huge arsenal of authentic WWII era weapons.
Here's the screenshots: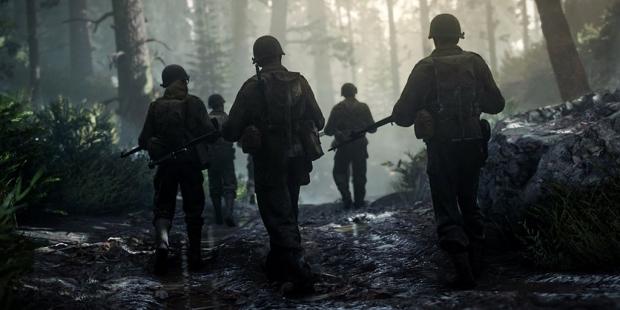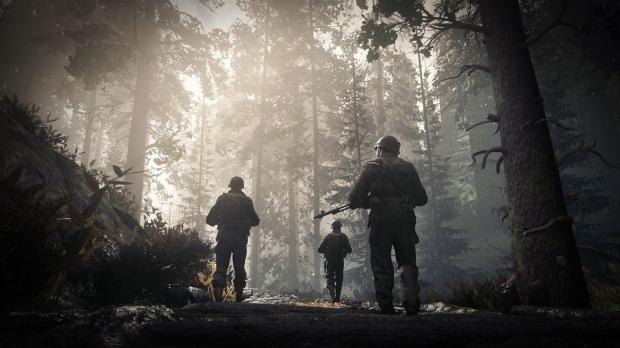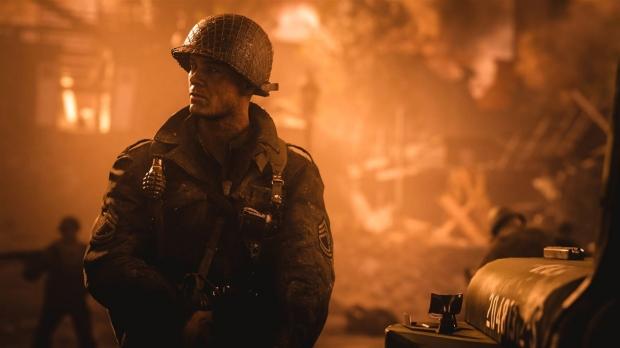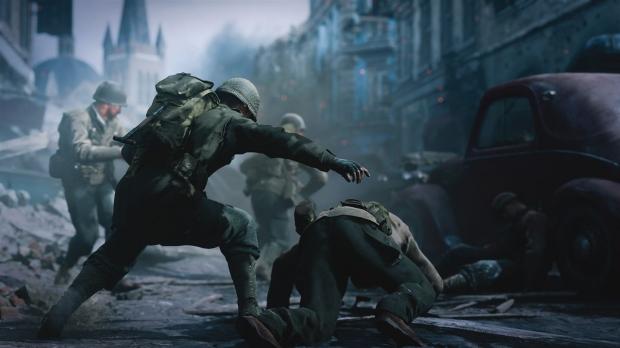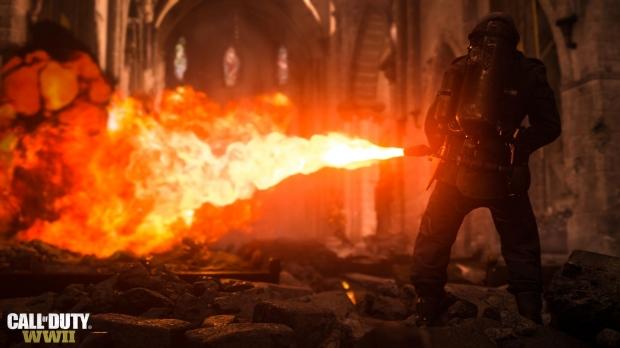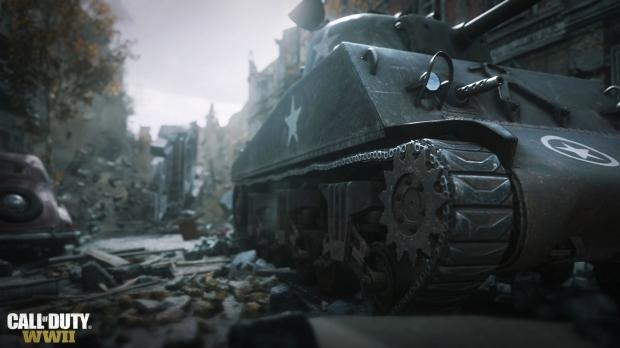 And of course we have the two-minute reveal trailer which is more hype-building than actual info.
Sure the game won't release for another six months, but I just find it a bit odd that there's only four Call of Duty: WWII screenshots floating about...especially after the massive multi-million viewed livestream took place. Gamers are eager to consume new info on Call of Duty, and screenshots are a big part of that process.
Activision even released screenshots for Destiny 2's reveal...although they were literally stills from the trailer. Still, though, we got them and it was something else to look at and dissect.
"This game is the game you've been waiting to see," Activision CEO Eric Hirshberg said during the Call of Duty WWII livestream.
"Call of Duty WWII brings the series back to its roots, back to the gritty, authentic visceral experience that Call of Duty was built on. It also strives to capture the intense bonds of brotherhood that came from common everyday people who rose above the most epic and horrible conflict in human history. And with Sledgehammer Games at the helm, we knew we had the right team to deliver the cinematic scale and the relentless attention to detail that this conflict deserves and demands."
Call of Duty: WWII will be released on November 3, 2017 for Xbox One, PS4 and PC.
The game is currently available for pre-order in three different tiers:
Call of Duty: WWII pre-orders at participating retailers include access to the Private Beta, available first on PlayStation®4, scheduled for later this year. Call of Duty: WWII is available for pre-order in the following editions:

Base Edition and Digital Base Edition - Suggested Retail Price $59.99.

Digital Deluxe Edition - Season Pass** and more, SRP $99.99.

Pro Edition - Season Pass**, collectible SteelbookTM and more, SRP $99.99