Call of Duty WWII releases November 3
Sledgehammer takes the FPS series back to its visceral roots with Call of Duty WWII.

Published Wed, Apr 26 2017 12:41 PM CDT
|
Updated Tue, Nov 3 2020 11:55 AM CST
Activision has revealed Call of Duty WWII with a brand new trailer and release date.
As we reported a bit ago, Call of Duty WWII releases on November 3 on all platforms. Sledgehammer Games is taking Call of Duty WWII very seriously and has spent the last three years making the game. The devs are building assets, textures and models from scratch to ensure authenticity, and the lighting department is keeping things "dark and beautiful" to elicit a specific emotional response from players. The team has watched countless hours of real World War II footage to re-create legendary battles and ensure the combat is as historically accurate as possible.
"This game is the game you've been waiting to see," Activision CEO Eric Hirshberg said during the Call of Duty WWII livestream. "Call of Duty WWII brings the series back to its roots, back to the gritty, authentic visceral experience that Call of Duty was built on. It also strives to capture the intense bonds of brotherhood that came from common everyday people who rose above the most epic and horrible conflict in human history. And with Sledgehammer Games at the helm, we knew we had the right team to deliver the cinematic scale and the relentless attention to detail that this conflict deserves and demands."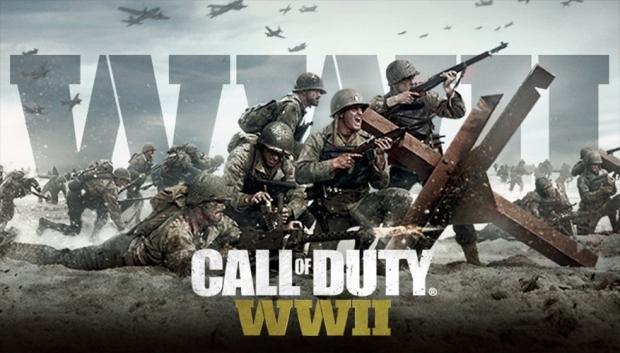 World War II was a widespread and diverse global conflict, presenting many opportunities for a game adaptation. Call of Duty WWII's campaign mode will focus on the last two years of the war from 1944 to 1945.
"The game takes place entirely in the European Theater, primarily between 1944 and 1945," Sledgehammer's Glenn Schofield said. "As you saw in the reveal trailer, players will storm the beaches of Normandy on D-Day, fight through the Hurtgen Forest, engage in urban combat through France and Belgium, and ultimately push towards Germany."
"While the story follows the 1st Infantry Division, we also fold in a global cast of diverse characters like Major Crowley from the SOE, and Russo, the powerful leader of the French resistance who forms a bond with all our cast members," Schofield continued.
Multiplayer
Call of Duty WWII's multiplayer also follows the European Theater, likely in the same time period, so expect maps, vehicles and weapons to reflect this.
This time around Sledgehammer has opted for a new "create-a-class" feature called Divisions. There's also War, a new narrative-driven multiplayer mode, and Headquarters, a nexus for Call of Duty social community interactions.
And of course, no Call of Duty game would be complete without multiple pre-order versions. Activision confirms a $40 season pass, and that PS4 gamers will have first dibs on a private beta test. All pre-orders grant access to the private beta, but PS4 gamers get in first.
Call of Duty: WWII pre-orders at participating retailers include access to the Private Beta, available first on PlayStation®4, scheduled for later this year. Call of Duty: WWII is available for pre-order in the following editions:

Base Edition and Digital Base Edition - Suggested Retail Price $59.99.

Digital Deluxe Edition - Season Pass** and more, SRP $99.99.

Pro Edition - Season Pass**, collectible SteelbookTM and more, SRP $99.99
Related Tags