Only yesterday Activision officially confirmed Sledgehammer Games' new Call of Duty is set in World War II, and today we have a fresh batch of leaked campaign and multiplayer info.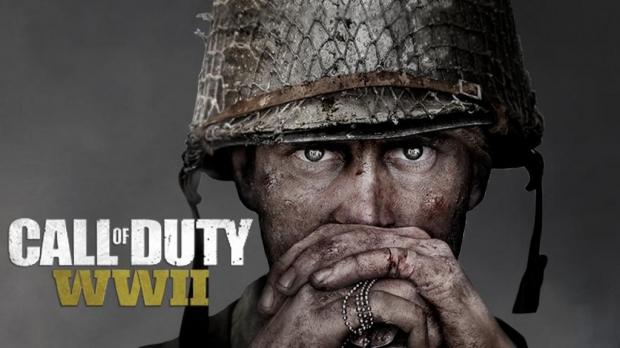 According to the leaks, Call of Duty WWII's campaign should be told through the perspective of the Allies, and touts a "gritty, intense journey through the battlegrounds of war" with higher-end "bold, lifelike visuals found in cinematic blockbusters." We also get a tease of the game's co-op mode, which will be a "high-octane" standalone experience with its own storyline. The info also says Call of Duty WWII will release November 3, 2017.
Call of Duty returns to its roost with Call of Duty: WWII--a breathtaking experience that redefines World War II for a new gaming generation. Land in Normandy on D-Day and battle across Europe through iconic locations in history's most monumental war. Experience classic Call of Duty combat, the bonds of camaraderie, and the unforgiving nature of war against a global power throwing the world into tyranny.

The Definitive World War II Campaign

Call of Duty WWII tells the story of the unbreakable brotherhood of common men fighting to preserve freedom in a world on the brink of tyranny. Players enlist in a gritty, intense journey through the battlegrounds of war. The Campaign features bold, lifelike visuals with the kind of blockbuster cinematic authenticity that only Call of Duty can deliver.

Boots On The Ground Multiplayer

Call of Duty WWII Multiplayer engages players in grounded, fast-paced combat across many of World War II's most iconic locations. Players will also enjoy exciting new ways to interact and socialize with their friends and the Call of Duty community.

High Octane Co-Operative

Call of Duty WWII's co-operative mode unleashes a new and original story. Play with your friends in this next-level standalone game experience full of unexpected, adrenaline-pumping moments.
Call of Duty WWII is set to release on November 3, 2017, according to the promo, and will have a special private beta test for pre-orderers.
Be sure to take this info with a grain of salt, but the older Call of Duty WWII leaks were spot-on and these might be too.
Activision will reveal Call of Duty WWII on Wednesday, April 26 at 10AM PST / 1PM EST.