Nintendo Switch earns $271.8 million in U.S. alone
The new Switch becomes the best-selling debut Nintendo console in the company's history.

Published Fri, Apr 14 2017 7:36 AM CDT
|
Updated Tue, Nov 3 2020 11:55 AM CST
Nintendo's new Switch console-handheld hybrid system has smashes even more sales records, and the Japanese console-maker now recognizes the Switch as the fastest-selling console in Nintendo's history.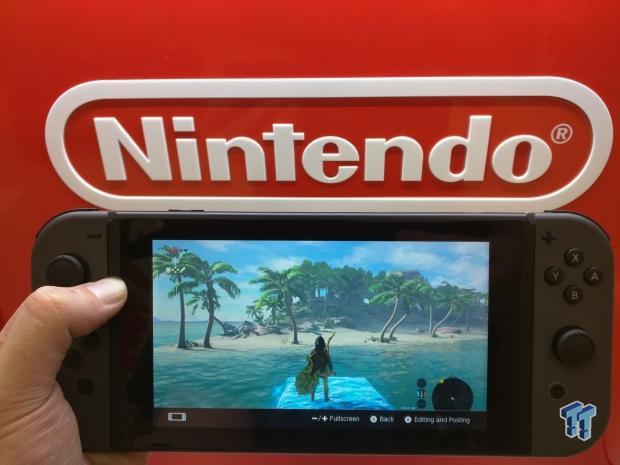 Nintendo has confirmed that its new transforming console sold and impressive 906,000 units in the United States in March. This data means Nintendo has earned $271.8 million on Switch consoles from the U.S. alone in a one-month period! These sales figures propel the Switch as the best-selling console for launch month sales in the United States, and total global sales are predicted to be well north of Nintendo's original 2 million Switch sales target.
Zelda: Breath of the Wild also saw record-smashing sales across both Wii U and the Switch, and is now recognized as the fastest-selling Zelda game of all time in a one-month period in the United States, with a total of 1.3 million copies sold. Interestingly enough, Nintendo sold more copies of Breath of the Wild's Switch port than it sold actual Nintendo Switch consoles! This means the Switch's attach rate exceeds 100%, which is a massive feat to say the least.
But wait...how is this possible? More than a few gamers have purchased Zelda: Breath of the Wild on Switch simply because they can't find a Switch console in stores. However, since limited edition versions of Breath of the Wild are included in the data, the most likely explanation is that gamers purchased two copies of the game--a collector's edition and a base version to play on the system.
Read Also: Nintendo Switch Review - The future of gaming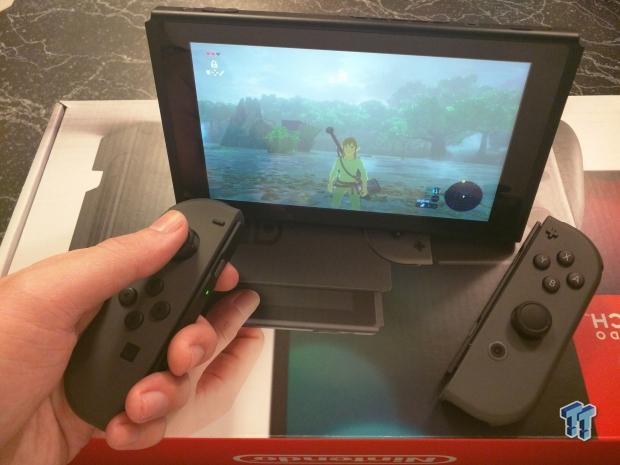 Just a few days after the Switch launched, the company released similar figures heralding the console as the "best-selling new system" in the annals of Nintendo history.
It's great to see Nintendo is smashing barriers left and right, and this enormous influx of earnings will be re-invested into the company's operational cashflow to ensure more games, content, and experiences feed its new Switch platform.
Nintendo will reveal more details on its earnings and upcoming roadmap during its Fiscal Year 2017 earnings call on April 27, 2017, and we'll keep you updated with all the juicy tidbits.
Related Tags