Project Scorpio has custom hard disk to load 4K textures
Project Scorpio's 2.5-inch 1TB HDD is specifically built to load 4K textures, and will load 1080p Xbox One games much faster.

Published Sat, Apr 8 2017 1:52 PM CDT
|
Updated Tue, Nov 3 2020 11:56 AM CST
Everything about Microsoft's new 4K-ready Project Scorpio console has been customized to a tee, and the internal components are meant to synergize with one another to fulfill native 4K gaming, faster load times, etc. We've already covered the system's 6TFLOP Polaris-derived GPU and 2.73GHz extremely customized Jaguar CPU in length, but now we should talk about one of the most important improvements: the hard drive.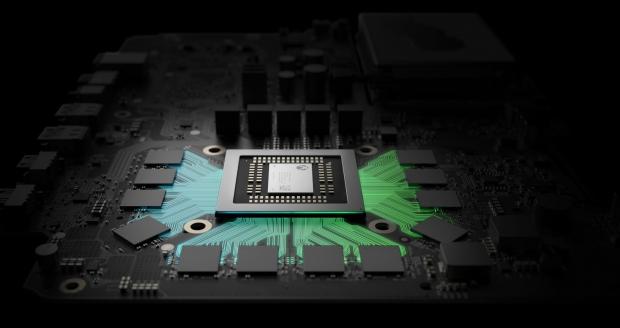 Project Scorpio is all about pushing native 4K resolution. We've already seen the console is capable of hitting native 4K 60FPS at Ultra settings--a feat that certainly shouldn't be possible, but Microsoft has indeed done it.
Every component has to work together in order to hit that kind of performance, including the system's hard drive. Microsoft has tweaked Project Scorpio's 2.5-inch 1TB hard drive with 50% more throughput to ensure it can speedily load up 4K assets. Remember that Xbox One games will need to download 4K assets and textures via patches to run games in native 4K. Being able to easily load 4K textures--which can be pretty huge--at acceptable speeds is absolutely critical for Project Scorpio, or else gameplay is considerably interrupted.
"We have a hard drive in Scorpio that provides about 50% more throughput than the existing Xbox. And that's because we didn't want load times to be terrible when you're loading these big 4K textures," Microsoft senior director of console marketing Albert Penello said in a recent Major Nelson podcast.
"So we did a lot of work on a custom hard drive on the console."
Read Also: Project Scorpio will play all Xbox One games better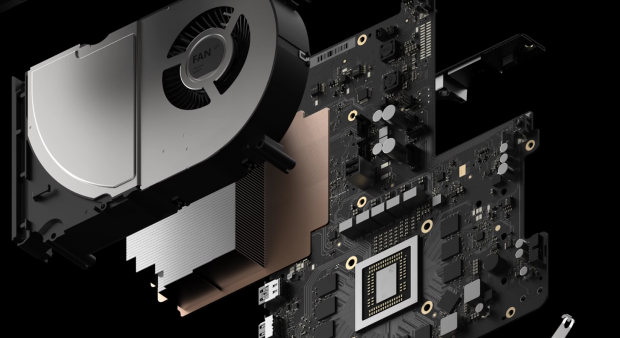 As we previously reported, original 1080p Xbox One games will load much faster than the Xbox One or Xbox One S thanks to this customized hard drive.
Remember that original Xbox One games are built on consoles that only give devs access to 5GB of RAM, and Scorpio gives devs access to 8GB of its 12GB GDDR5 system memory, so developers can actually use that extra 3GB of memory as an IO cache to further improve loading times.
"The nice thing about that is when I'm loading 1080p textures the load times are much faster. So just by putting an Xbox One game into Scorpio your games are going to load faster," Penello said.
Read Also: DirectX 12 games will have advantage in Project Scorpio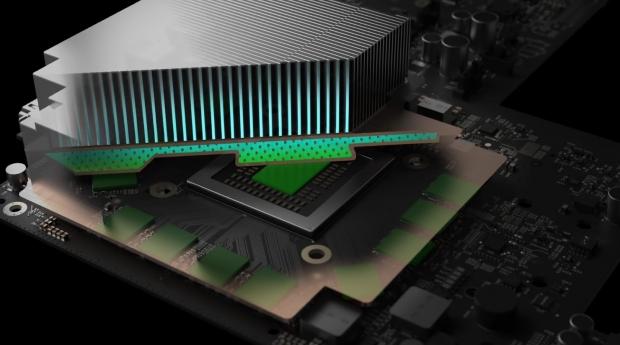 One thing I'd like to know is how big these 4K texture packs will be, especially if they're uncompressed native 4K assets.
Downloading 4K content can be a nightmare, and downloading games on the current Xbox One isn't too fun. I expect that Microsoft has accounted for this and has a system in place--for instance, the system will automatically scale hardware internally to give the best performance depending on what display you have hooked up--to help counterbalance these potential cons.
From what I'm seeing, Microsoft is covering all bases. I still have a lot of questions about Project Scorpio, and not all of them have to do with pricing or the games.
We expect to see different storage variants of Project Scorpio ranging at least up to 2TB. I'm wondering whether or not 1TB will be enough with all of those 4K texture packs, but that's something Microsoft will undoubtedly reveal at their E3 2017 showcase in June.
Project Scorpio confirmed specs
SoC: Highly customized 360mm² AMD System-on-Chip built on 16nm FinFET
GPU: Polaris-derived GPU with 40 Compute Units at 1172MHz, 6TFLOPs of Compute Performance
CPU: Custom x86 "Jaguar Evolved" 8-core CPU at 2.3GHz, 4MB L2 cache
Memory: 12GB GDDR5 memory with 326GB/s bandwidth (12x 6.8GHz modules on a 384-bit bus)
Storage: 1TB 2.5-inch HDD
Media: 4K UHD Blu-ray player
Check out all of our technical Project Scorpio coverage here:
Related Tags