Project Scorpio will play all Xbox One games better
Project Scorpio will boost Xbox One games performance even without downloads or updates.

Published Fri, Apr 7 2017 8:34 AM CDT
|
Updated Tue, Nov 3 2020 11:56 AM CST
Microsoft's new 'monster' 4K-ready Project Scorpio console is fully compatible with all existing Xbox One games, but what kind of performance boosts can we expect? Will all Xbox One games hit full 1080p 60FPS right off the bat? Can we just pop in a game and expect improvements without any updates and patches? Let's find out.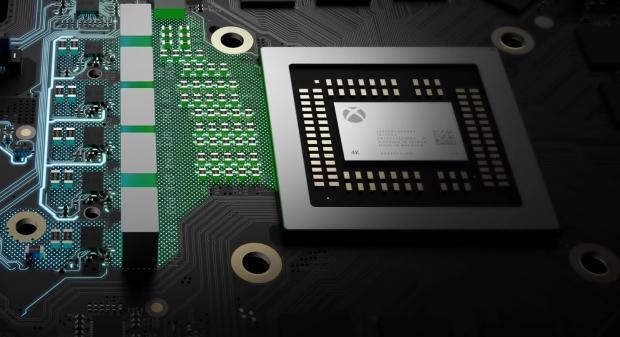 Xbox One games will benefit from Project Scorpio's improved hardware and highly synergized Windows 10 software toolset in five key ways:
Performance

Smoother frame rates in Xbox One games with dynamic resolution scaling at full max resolution

Improved texture filtering

Game DVR

Dramatically faster loading times
We already know that Xbox One games will natively run better on Project Scorpio right out of the box. Xbox One games won't need any updates, enhancements or Forward Compatibility patches to tap the 4K Xbox's new Scorpio Engine. Just pop in the game and the console will scale its hardware to improve performance accordingly. This native optimization is similar to the PS4 Pro's new Boost Mode feature.
That being said, Project Scorpio's own "Boost Mode" won't magically raise all FPS thresholds; Xbox One games that run at 1080p 30FPS won't magically hit 1080p 60FPS. This is similar to how Boost Mode works on PS4 Pro, too. Scorpio's native boosts will improve performance by tightening up frame rates to consistently hit the targeted FPS.
Xbox One games played on Scorpio will also have absolutely zero screen tearing.
Read Also: Project Scorpio could challenge GTX 1070 and Fury X GPUs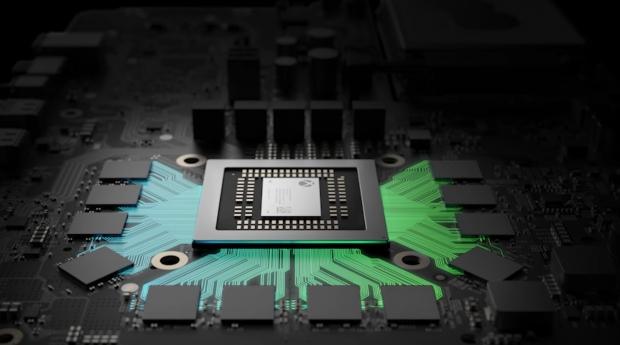 Dynamic resolution boosts
Xbox One games that utilize dynamic resolution scaling like Halo 5: Guardians, DOOM and even The Witcher 3: Wild Hunt will benefit from Project Scorpio as well, just in a different fashion. Dynamic resolution scaling is a trade off between resolution and frame rates, and games will lower resolution in order to hit a smoother frame rate target. Digital Foundry reckons that all Xbox One games that use dynamic resolution scaling should be locked to their highest resolution possible on Project Scorpio.
Bear in mind that specific developer-created updates and patches are required to run dynamically scaled Xbox One games in native 4K. The console's native "Boost Mode" feature will simply tap the full brunt of its 1172MHz 6TFLOPs Polaris-derived GPU to ensure dynamically scaled games run at their max resolution along with smoother frame rates. However, we're not sure if this will allow dynamically scaled 900p games like The Witcher 3 or Halo 5 to run at 1080p with more consistent frame rates.
Read Also: Project Scorpio rocks high-end vapor chamber cooler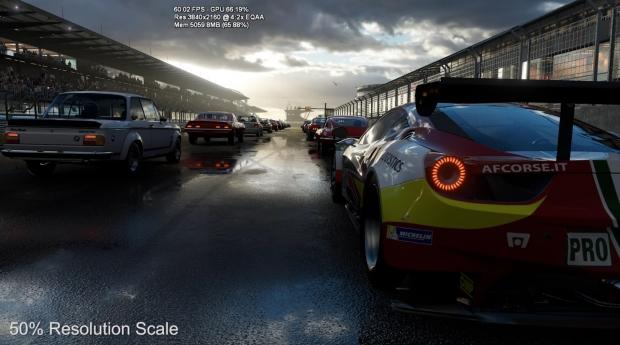 Improved texture filtering
Scorpio will also boost texture filtering on Xbox One games to result in dramatically better-looking in-game visuals, especially angular surfaces and ground textres. Microsoft promises that Project Scorpio can provide 16x anisotropic texture filtering (16x AF), which is a huge step up from the Xbox One's 4x AF texture filtering equivalent.
Last but certainly not least, Xbox One games have the potential for blazing fast loading times on Microsoft's 'monster' 4K system. I've complained quite a bit about the original Xbox One's slow loading times, and the system genuinely feels clunky, awkward and unfinished.
Project Scorpio's boosted hardware will give a nice bonus for loading times, especially its beefier CPU and dramatically faster system memory. As Digital Foundry explains:
"Loading times are actually dictated by the speed of the CPU. Assets stream from the disk, into memory, and then are decompressed by the processor. Scorpio's extra 31% of CPU power will definitely help here," DF's Richard Leadbetter said. "Now there's also the fact that hard-drive bandwidth is increased by 50% on Scorpio, and that's there to facilitate quicker load times for 4K content...but for backward compatibility it's an instant win when it comes to running older games."
Scorpio's massive 12GB of GDDR5 memory is also a huge boost for loading times. Developers have access to a sizable 8GB of system memory on Scorpio, compared to the 5GB on Xbox One. Leadbetter says that Microsoft uses this extra 3GB as a massive IO cache.
Read Also: Project Scorpio specs confirmed: evolved Jaguar CPU, 6TFLOP Polaris GPU, 12GB GDDR5 memory
The Caveats
Consoles are all about balancing trade-offs and mitigating caveats as much as possible. Despite all of its improved hardware and ingeniously designed software, APIs, and Windows 10 UWP framework, Project Scorpio is no different.
The real caveat with Xbox One games having full access to Project Scorpio's hardware is incompatibility issues. Sony warns gamers about possible incompatibility issues that can happen with PS4 Pro's Boost Mode feature, which is the equivalent of Project Scorpio's native, non-patched performance boost with Xbox One games.
However, the PS4 Pro allows gamers to turn off Boost Mode and run original PS4 games just as they would on a stock PS4.
Project Scorpio confirmed specs
SoC: Highly customized 360mm² AMD System-on-Chip built on 16nm FinFET
GPU: Polaris-derived GPU with 40 Compute Units at 1172MHz, 6TFLOPs of Compute Performance
CPU: Custom x86 "Jaguar Evolved" 8-core CPU at 2.3GHz, 4MB L2 cache
Memory: 12GB GDDR5 memory with 326GB/s bandwidth (12x 6.8GHz modules on a 384-bit bus)
Storage: 1TB 2.5-inch HDD
Media: 4K UHD Blu-ray player
Project Scorpio doesn't allow you to turn off the native performance enhancements, and doesn't emulate the performance of a normal Xbox One console. The enhancements are automatically applied as the console scales its hardware--the full 6TFLOP GPU, 8GB of GDDR5 RAM, the 2.73GHz Jaguar evolved CPU--to intensify performance in Xbox One games.
Possible incompatibility issues could manifest in dialed back GPU access, lower anisotropic filtering, and other key native enhancement features being dialed back.
However, Microsoft affirms to Digital Foundry that it's looked into every single Xbox One game on the platform to ensure full and proper compatibility. Issues should only arise in a tiny fraction of games and only affect gameplay in the smallest of ways.
But the potential for incompatibility is still there, and it's interesting to note gamers won't be able to control specific things about Project Scorpio's native enhancement features.
To be clear, original Xbox One games need updates and patches to exceed their original Xbox One performance settings on Project Scorpio, i.e. hitting native 4K 30FPS, 1080p 60FPS, 4K 60FPS, etc.
Microsoft hasn't yet revealed exactly how big these updates will be, and I'm curious if the native 4K texture packs will be massive or not, and how long they'll take to download.
Read Also: Project Scorpio hits 4K 60FPS in Forza 6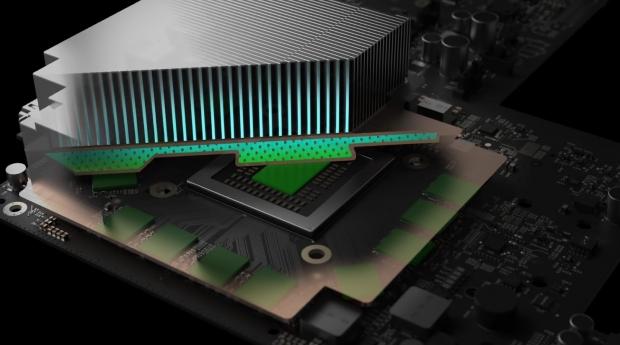 Scorpio: the future of consoles
All in all I'm quite impressed with Project Scorpio. Microsoft has ingeniously crafted a console that completely redefines how consoles are not only made, but designed, proving that brawn isn't anything without brains. That's the real magic about Project Scorpio--a Polaris GPU and Jaguar CPU shouldn't be able to hit 4K 60FPS in any game, but with the right tools, APIs, and software foundation, Microsoft has done the impossible.
Project Scorpio will release Holiday 2017, and Microsoft is expected to unveil the console's full name, features, new games and cost at its E3 2017 showcase in June.
Related Tags