SpaceX just made history. Again. They have just successfully launched and landed an already used Falcon 9 rocket. This is the first time in history that an already used rocket has been launched again.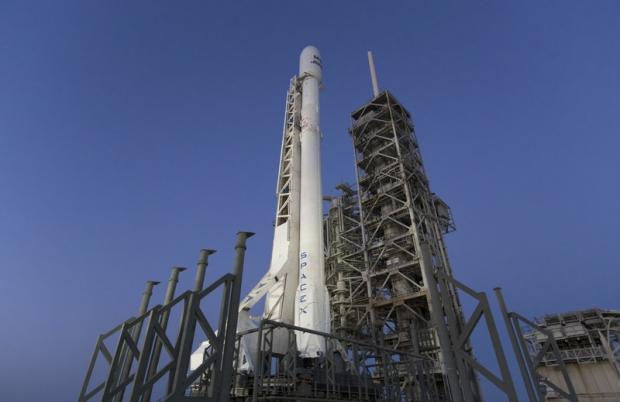 The Falcon 9 in question was first used in April last year when it launched the Dragon towards the International Space Station. It was the second rocket that SpaceX successfully landed, and the first one that they landed on an ocean platform.
Falcon 9 first stage has landed on Of Course I Still Love You - world's first reflight of an orbital class rocket.

— SpaceX (@SpaceX) March 30, 2017
SpaceX launched a communications satellite from the Kennedy Space Center in Florida and successfully landed the Falcon 9 rocket onto the ocean platform. This is SpaceX's ninth successful landing and a huge milestone in space exploration.
SpaceX's achievement isn't just an enormous success for the company but also for all of us. Reusable rockets will lower the costs of space flights by a lot.
Elon Musk appeared on the live stream shortly after the landing, and he expressed his excitement about this huge success.
It means you can fly and refly an orbital class booster, which is the most expensive part of the rocket. This is going to be, ultimately, a huge revolution in spaceflight.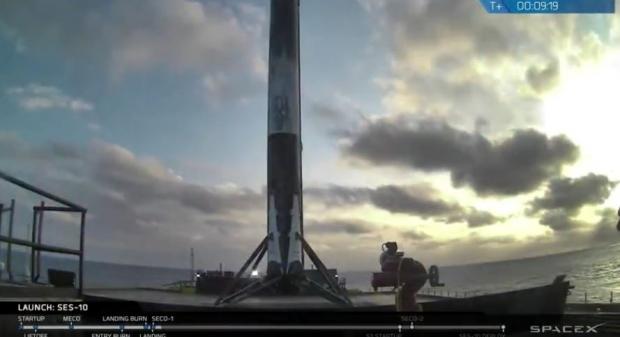 Musk explained how it took them 15 years to reach this point, and they had encountered many difficulties on the road, but he pointed out that today marks an incredible milestone in the history of space exploration.
SpaceX has been landing rockets for little over two years now. Up until then, rockets were only disposable, destroyed after the launch. The company has now shown that the rockets can be re-used, which will lower the cost of space missions and space flights.