Nintendo Switch game saves cant be backed up
Nintendo severely inconveniences gamers in a likely attempt to thwart piracy.

Published Sat, Mar 4 2017 11:42 PM CST
|
Updated Tue, Nov 3 2020 11:56 AM CST
Although Nintendo's new handheld-and-console Switch hybrid can be expanded with extra storage via SD cards, users won't actually be able to copy their saves over.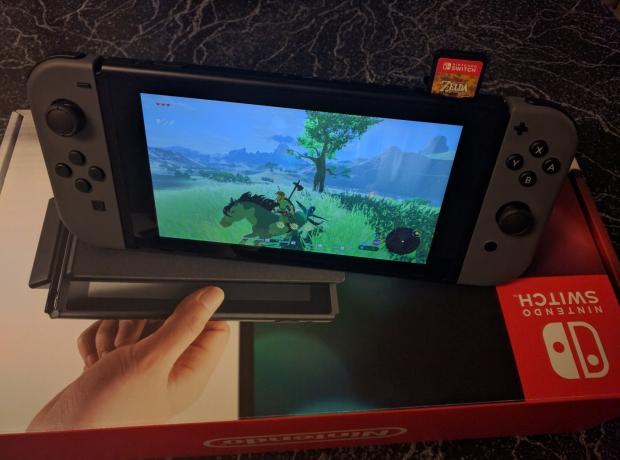 Nintendo has confirmed that game saves are locked to the Switch's internal 25.9GB flash storage, meaning gamers have no way of exporting or copying their saved games progress to SD cards. So what happens if you play 300 hours of Zelda: Breath of the wild and your Switch console bricks?
You lose everything.
Ditto if your flash memory ever has any issues. Digital libraries will also compete with game saves on the Switch, so if you plan to go digital, get an SD card and store your games onto it. So all your progress could be at risk and there's nothing you can do about it.
"On Nintendo Switch, game save data is stored on the console's System Memory. This will not change whether downloadable software or software from a game card is being played. Game save data cannot be saved or copied to a microSD card," Nintendo wrote in a FAQ.
If you happen to run out of space and can't save your game, here's what Nintendo tells you to do:
"You will need to free up space within System Settings > Data Management."
Remember that the Switch's 32GB of onboard storage actually equates to 29.8GB due to the simple gibibyte to gigabyte conversion, and the console's OS will squeeze out about 3.9GB of space. This leaves us with a total of 25.9GB of available memory for saves and screenshots.
Unlike save games, screenshots can be exported and copied via SD cards so that's a nice plus.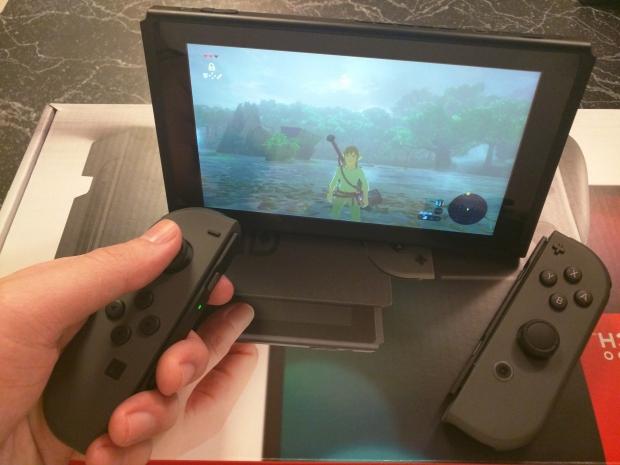 Read Also: Nintendo Switch handheld battery life test results
Nintendo also advises users to free up space by "archiving" software--which is just a fancy way of saying deleting unwanted games. If you delete your games, the saves associated with that particular game are safe.
"The game save data is unaffected in either option, so you can resume your game progress once the software is redownloaded."
Given how much Zelda: Breath of the Wild autosaves, this could end up being a rather annoying inconvenience.
But alas, Nintendo, there's a very simple fix to this issue: allow gamers to backup their saves to the cloud.
Look at what Sony and Microsoft are doing with cloud saves--Nintendo could easily make this a feature of its new paid online subscription service.
In any case, something should be done about this eventually. I think Nintendo wants to ensure no one can migrate game saves onto PC and the like, but it's still a hefty price to pay for the consumers that bought their systems.
Related Tags