AMD Introduces Ryzen CPUs
Yesterday, AMD's CEO, Lisa Su, welcomed a room full of industry partners, analysts, and press with open arms and a cheerful attitude to officially introduce AMD's top three Ryzen SKUs. I was in attendance, and I will go over their slides and demos that I can share publically today.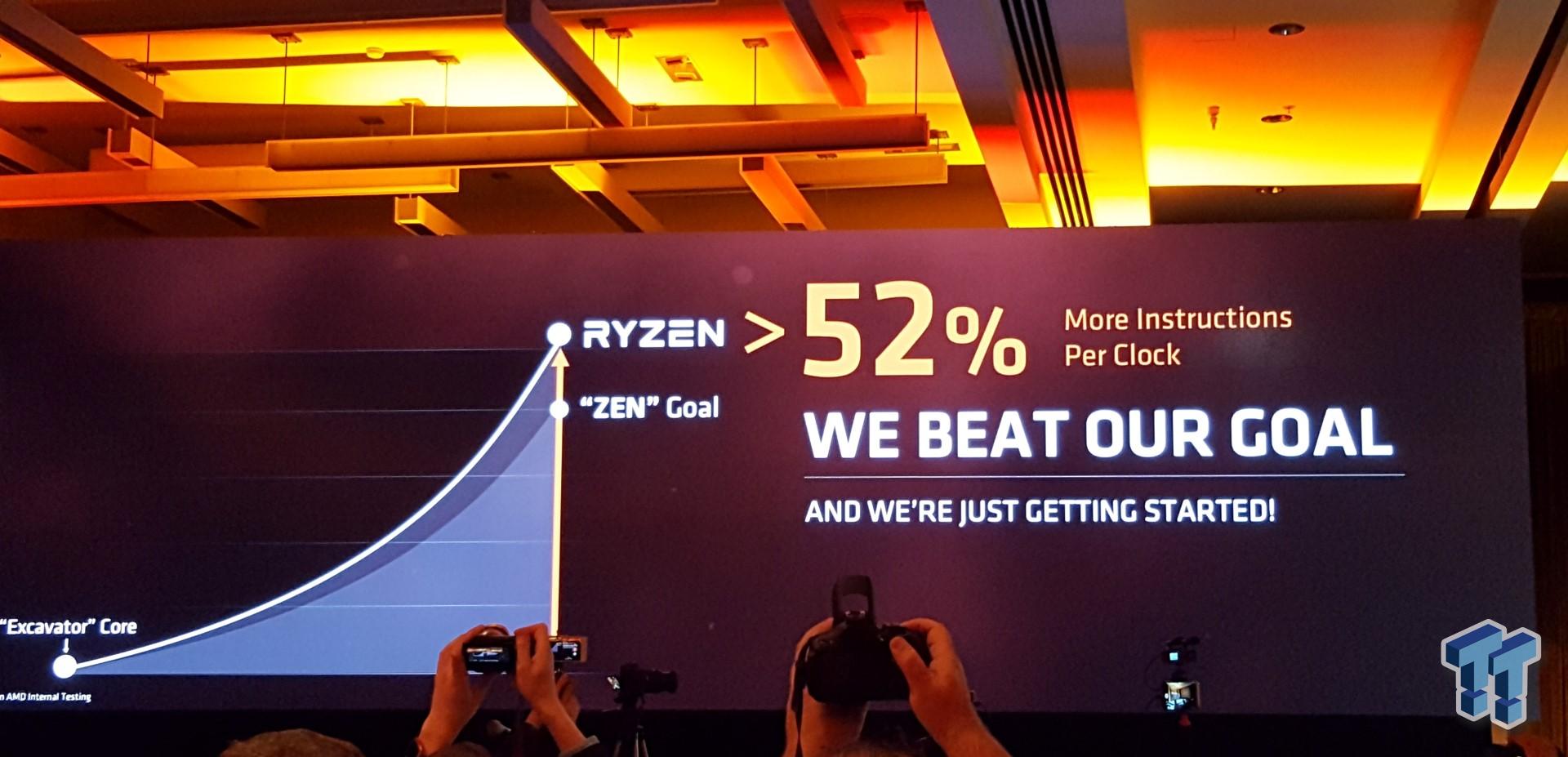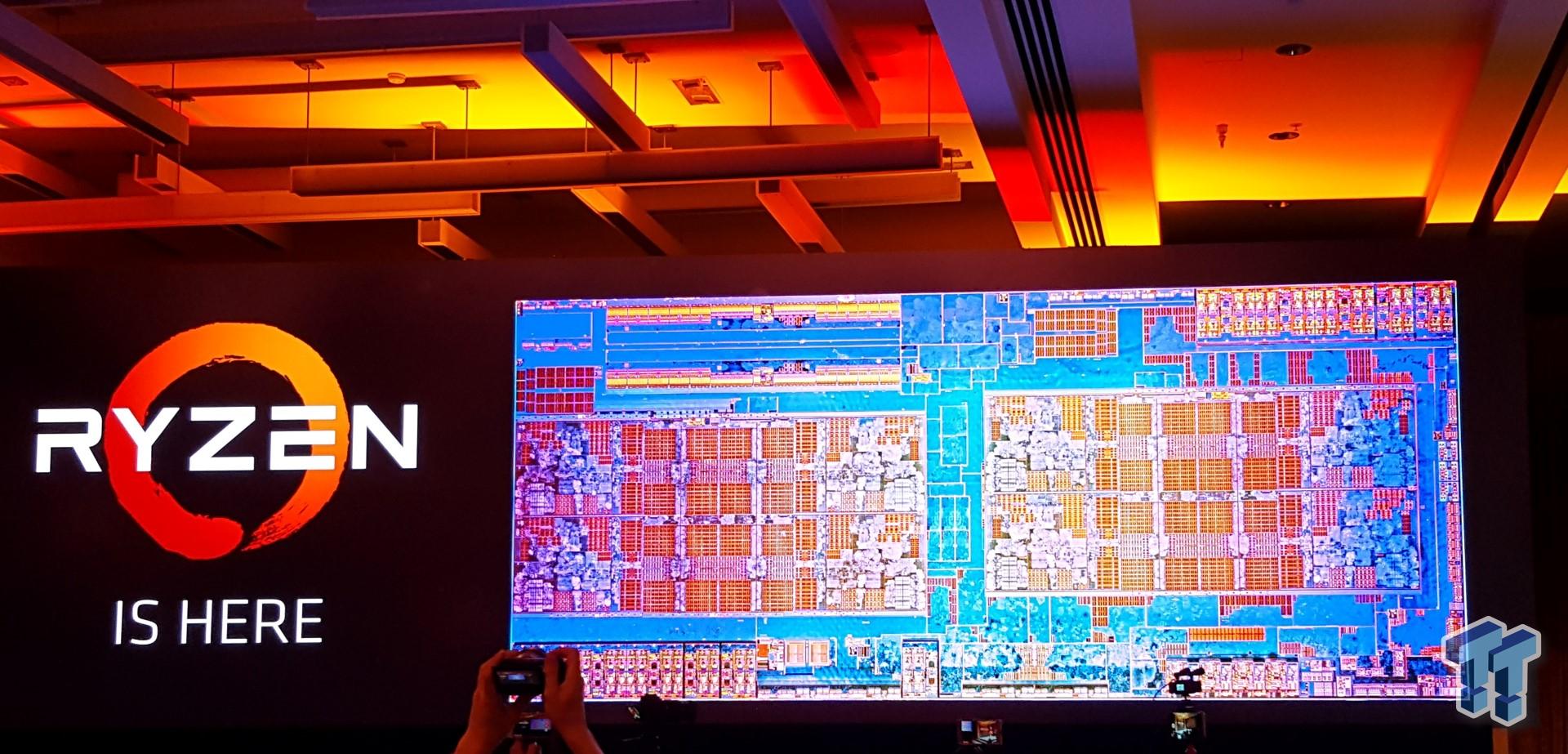 For starters, AMD's goal for Ryzen IPC increase was 40%. AMD was happy to report they exceeded their goal, and improved IPC 52% over their previous generation products. That is a huge increase, and we probably won't see an increase like this ever again from either camp. AMD also shared the first die shot of the 8-Core Ryzen CPU.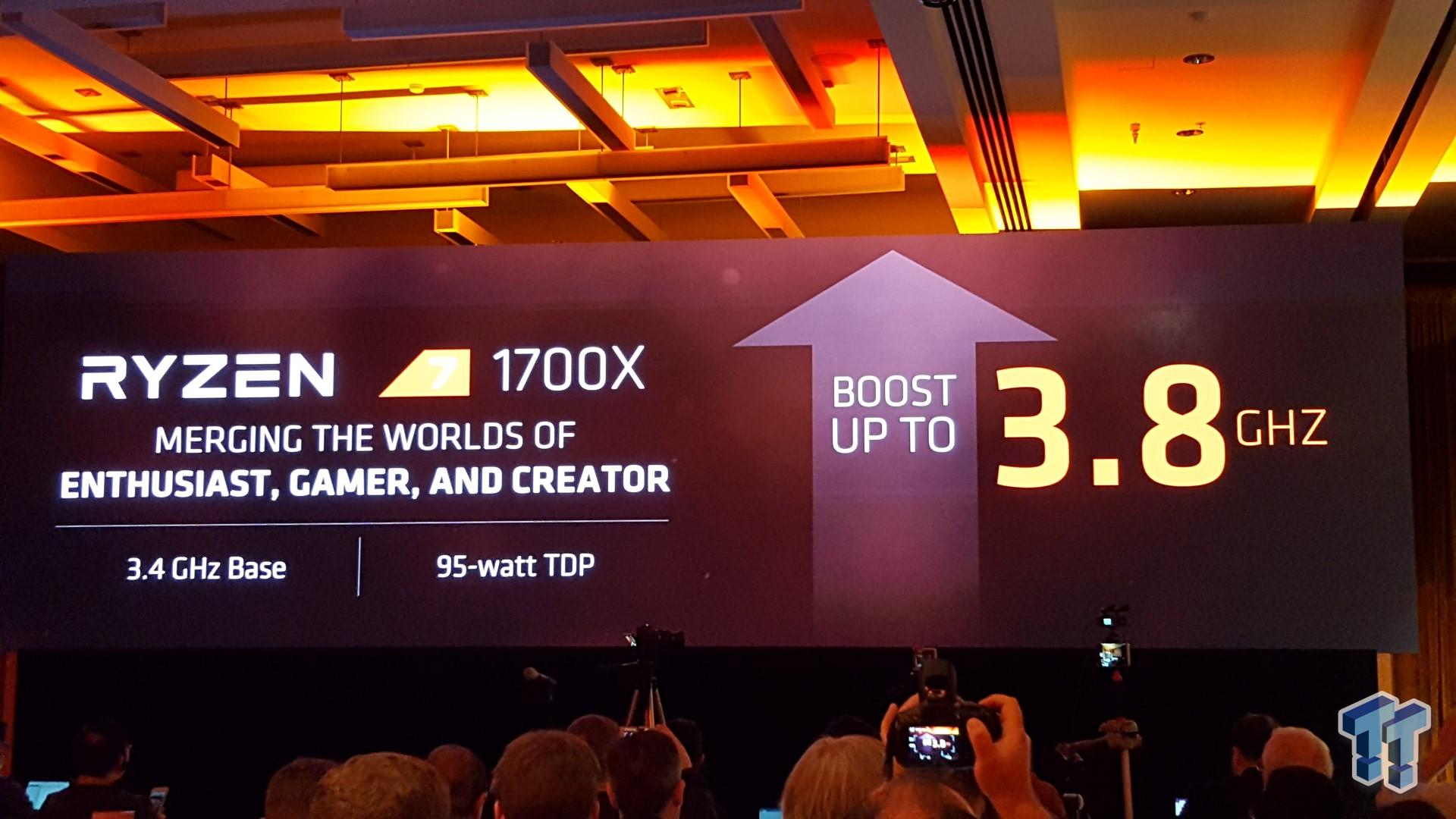 AMD's "Ryzen 7" lineup will include three CPUs, the 1700, the 1700X, and the 1800X. The presentation started with the 1700X, and it will have a base clock of 3.4GHz, a boost up to 3.8GHz, and a 95-watt TDP. AMD claims that the 1700X offers 4% higher performance than the Intel i7-6900K and 39% higher performance than the i7-6800K.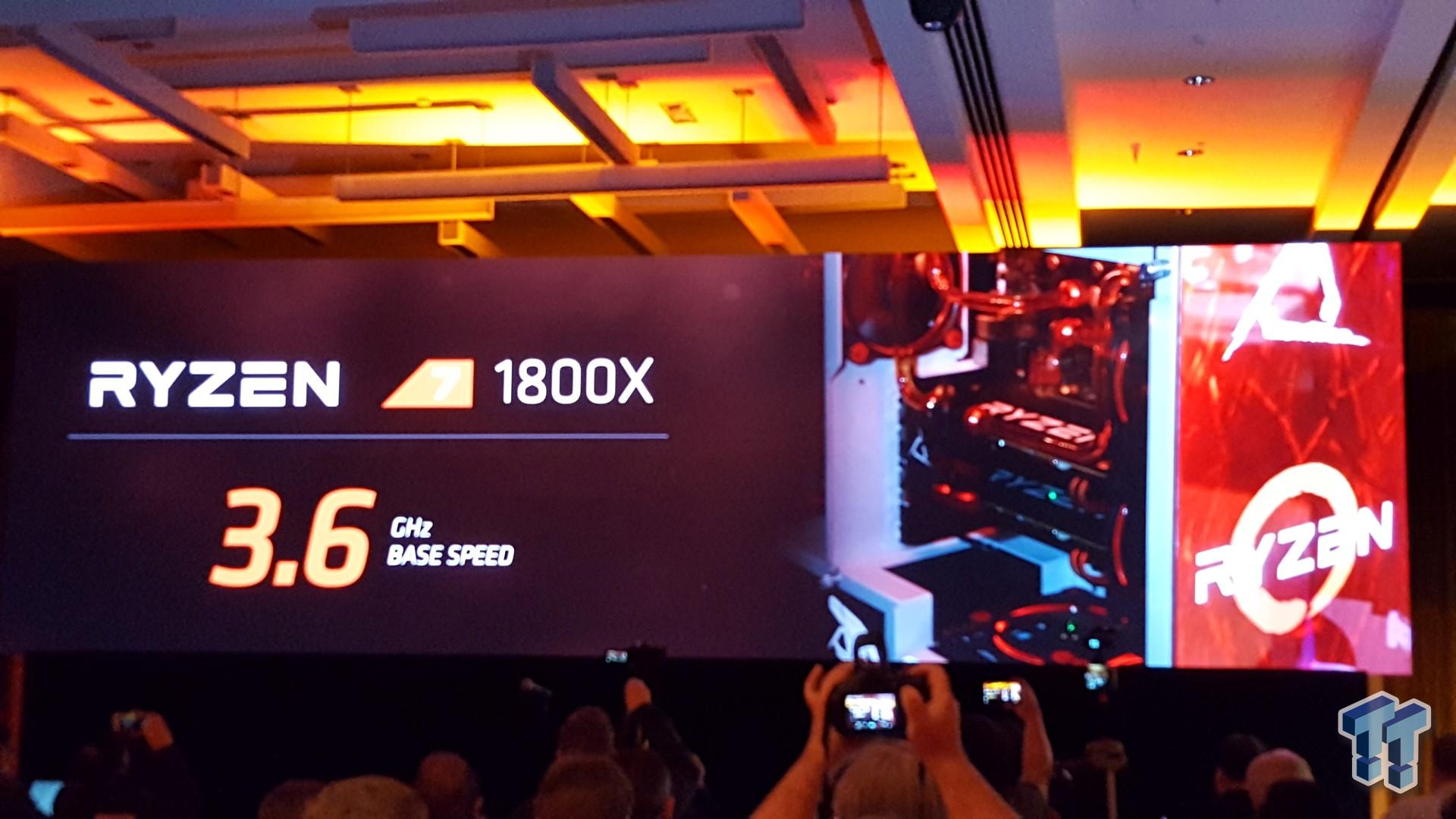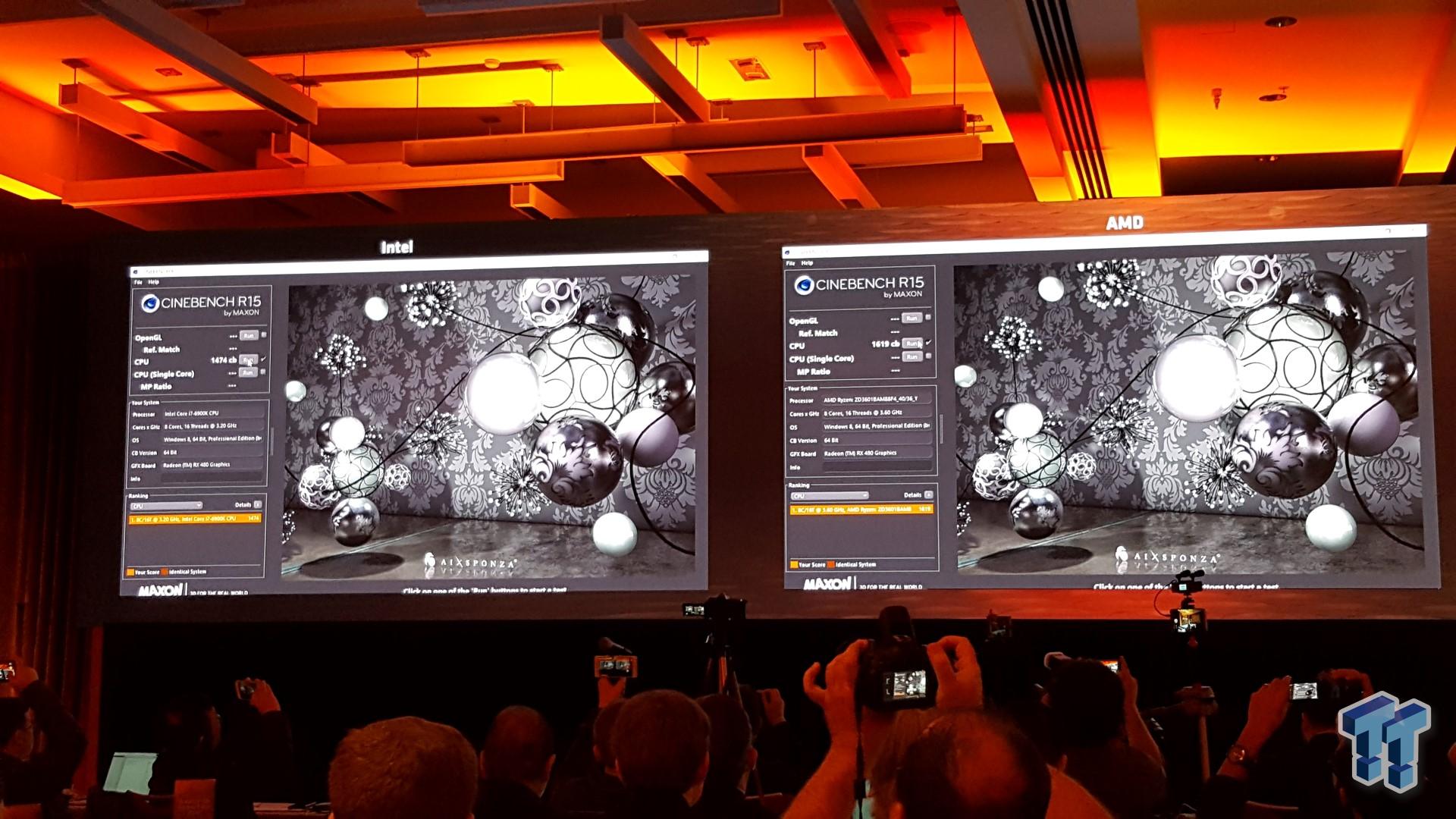 AMD's top-dog is the Ryzen 7 1800X, with a 3.6GHz base. They also showed us a real-time run of the 1800X versus the Intel 6900K, with the AMD 1800X scoring 1619 while the Intel 6900K scored 1474.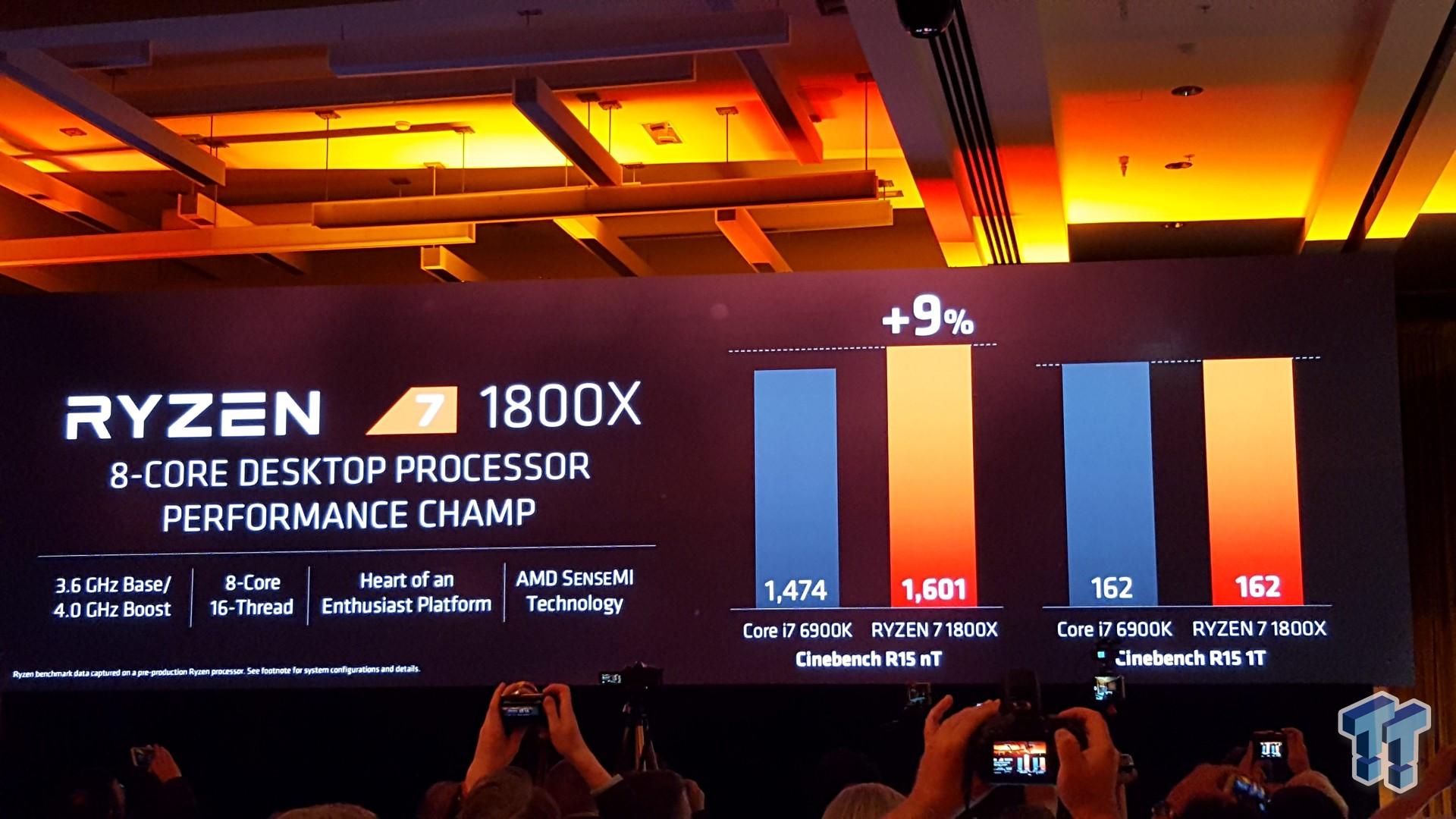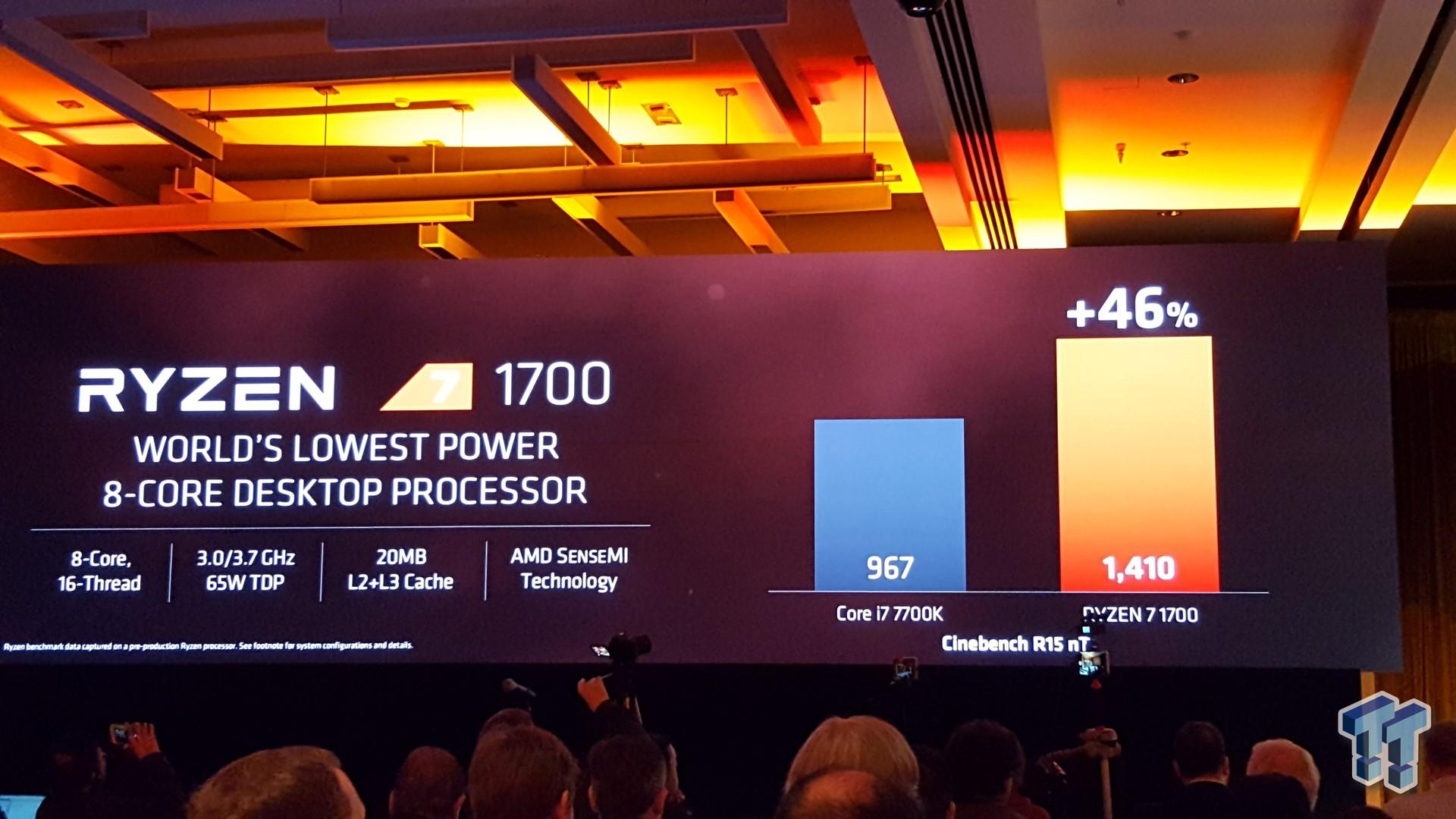 AMD claims equal single threaded CINEBENCH performance between their 1800X and Intel's 6900K, but a 9% increase in multithreaded CINEBENCH. AMD also gave us some details on their Ryzen 7 1700, another 8-core/16-thread CPU that offers a 3GHz base and 3.7GHz boost with a 65W TDP. The Ryzen 7 1700 will be the lowest cost 8-core/16-thread CPU AMD will offer, and it offers 46% better performance in CINEBENCH multithreaded over the 7700K.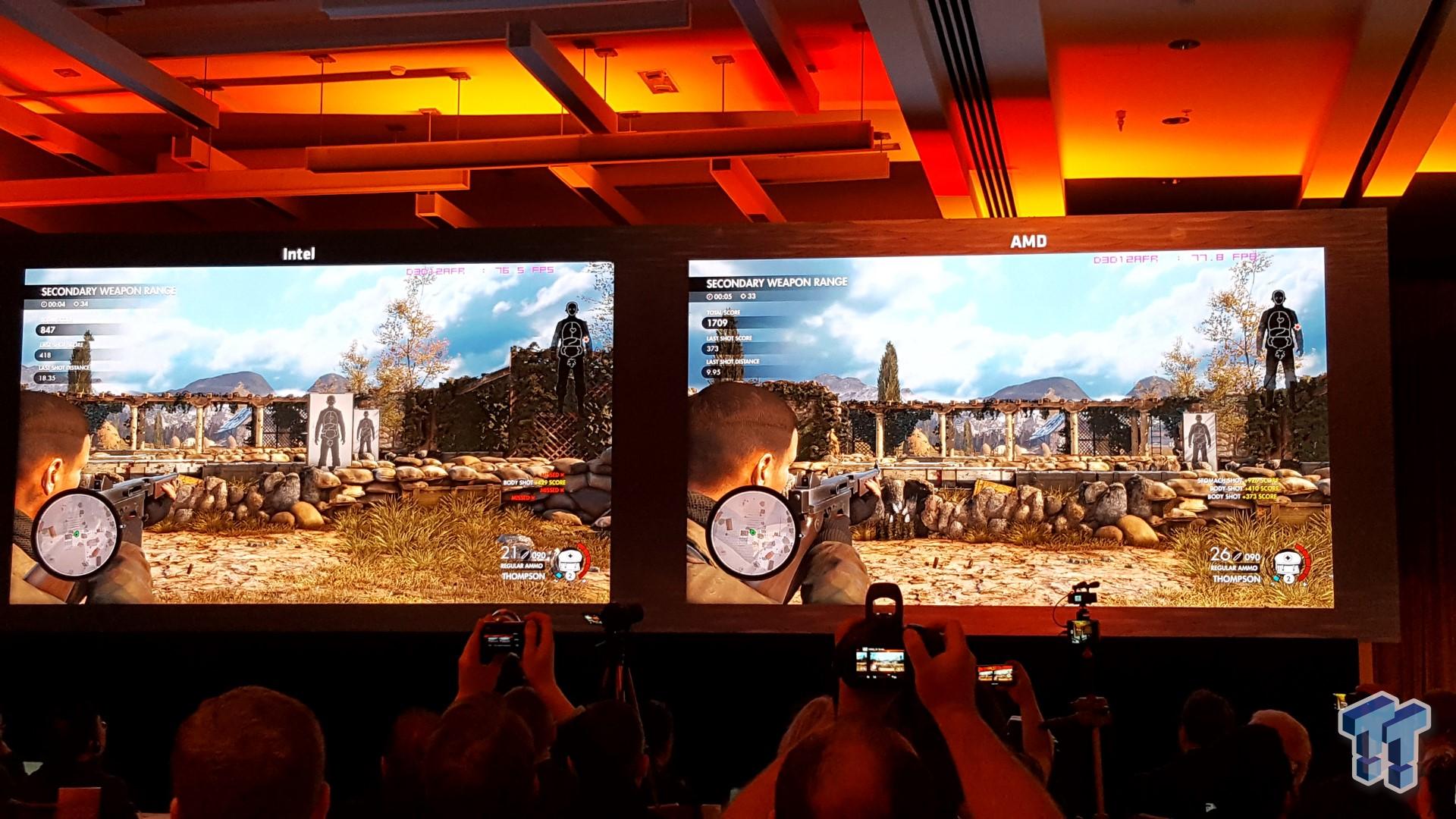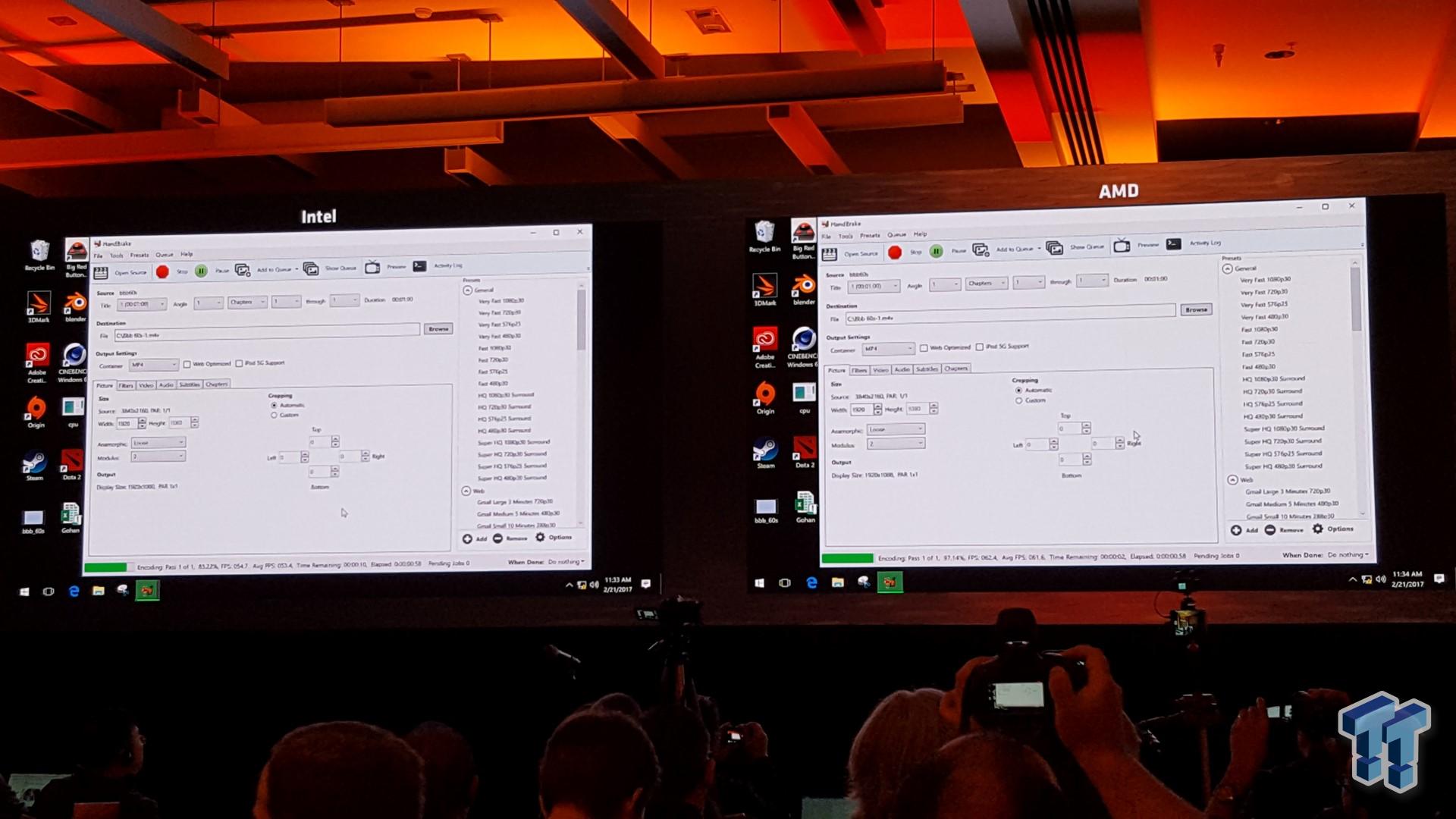 Next, AMD showed us a live gaming demo using Sniper 4, a 4K display, and two RX 480s in CrossFireX. The monitor on the left uses a 6900K and the one on the right uses a Ryzen 7 1700X, their FPS are almost identical, but the AMD system did a bit better. They also showed us Handbrake encoding, however this time they pitted a 7700K on the left and a Ryzen 7 1700, with the Ryzen CPU winning.
Perhaps the most exciting thing we learned, is AMD's pricing. Who would have thought AMD would position themselves to basically match Intel's HEDT multi-threaded performance at half the cost. With AMD's top CPU priced right at $500, they are taking a heavy swing against Intel's offerings, and more competition is always better for the market. Oh By the way, you can pre-order Ryzen CPUs today.