Grand Theft Auto movie or TV show could happen
GTA parent company Take-Two is 'open-minded' about TV and film opportunities for its key franchises and IPs.

Published Sat, Feb 18 2017 3:16 PM CST
|
Updated Tue, Nov 3 2020 11:56 AM CST
Now that more video games are getting their own films and TV shows, Rockstar Games parent company Take-Two Interactive has opened up licensing opportunities to adapt key IPs into feature-length and/or episodic entertainment.
Take-Two Interactive is all about taking advantage of the market and leveraging its IPs in new ways to make money. The games giant is now pushing into the $40 billion a year mobile gaming industry, and now it's opened up the options for movies and TV shows based on its hit franchises--but the catch is Take-Two won't be putting any of its own money into the possible projects.
"We've licensed a couple of titles for motion picture production and we don't have much more to say about that yet,"Take-Two Interactive CEO Strauss Zelnick said in a recent interview with MCV.
Of course, licensing means Take-Two won't actually be help finance the actual TV shows or films that end up in production. The thought process here is that this would be a rather risky gamble, and the project would have to be just right for Take-Two to greenlight it.
"We're open-minded. We certainly aren't going to use our own balance sheet to invest in motion pictures and TV. If other people want to license them and we can retain creative control, we are open-minded. The track record of the conversion of video game IP to motion pictures is spotty at best."
While it might be hard to imagine games like Grand Theft Auto transcending into the real-world, Rockstar's IPs alone have some pretty strong potential for non-video game entertainment.
I mean who wouldn't watch a GTA V spin-off TV show starring Steven Ogg being a total maniac as Trevor Phillips? If done right, Take-Two's IPs represent a goldmine for hilarious and entertaining TV shows and films. Get on it Netflix!
Read Also: GTA V and GTA Online continue selling strong, boosts Take-Two's earnings
(Cont. below)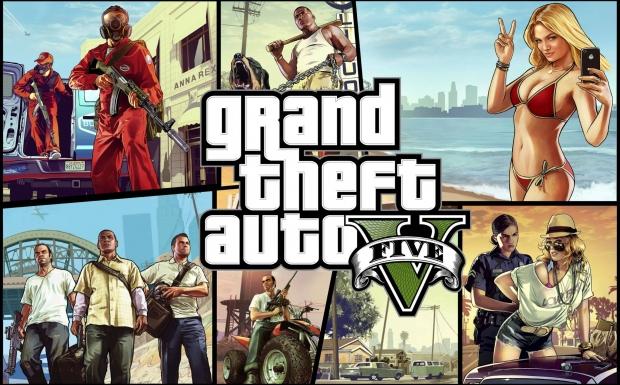 Video game adaptations are traditionally rather stagnant and the crossovers typically don't do too well. However in recent years we've had Warcraft, Ratchet and Clank, and Angry Birds--all of which have enjoyed an impressive level of success in the box office.
Konami also licensed its hit Casltevania IP for a bloody and gritty Netflix TV show coming in 2017. Plus Microsoft has confirmed that the Halo TV series isn't dead, and I even wrote an open letter to the company giving them potential plot-line ideas.
A GTA or Red Dead TV show may never happen, but if someone like HBO or Netflix were on board, I think it could be a massive opportunity to explore these games in a new way. And, of course, it'd be a massive game-seller to boot.
Related Tags