Did Obsidian just tease Fallout: New Orleans?
Is Obsidian working on Fallout: New Orleans, or is 'Project Louisiana' something different?
Published Jan 19, 2017 12:23 PM CST
|
Updated Tue, Nov 3 2020 11:56 AM CST
2 minutes & 14 seconds read time
UPDATE: "Project Louisiana" is Pillars of Eternity 2, not Fallout: New Orleans. Obsidian has confirmed that it isn't currently developing a Fallout game, despite their desires to do so.
Original story is as follows.
Obsidian Entertainment is teasing "Project Louisiana," a new upcoming game that could very well be a new Fallout game based in New Orleans.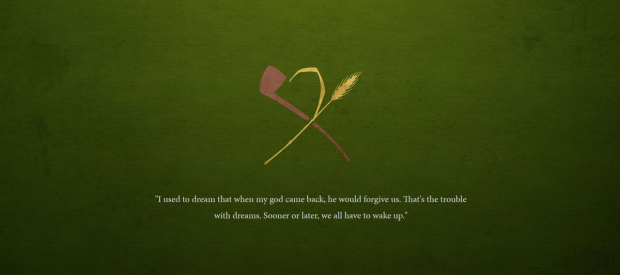 We know next to nothing about Project Louisiana, but Obsidian did drop some clues in two teaser images that you can find below. The first image hints an agrarian society tied to a religion, and could very well be the mainstay of a post-apocalyptic village or town out in the country.
The image also shows what appears to be a flag with a coat of arms made up of an ax and a wheat stalk. While I'm hoping against hope that this is Obsidian's triumphant return to the Fallout universe, the images below, which were found on the https://www.obsidian.net/la/ webpage, don't really seem very Fallout-y: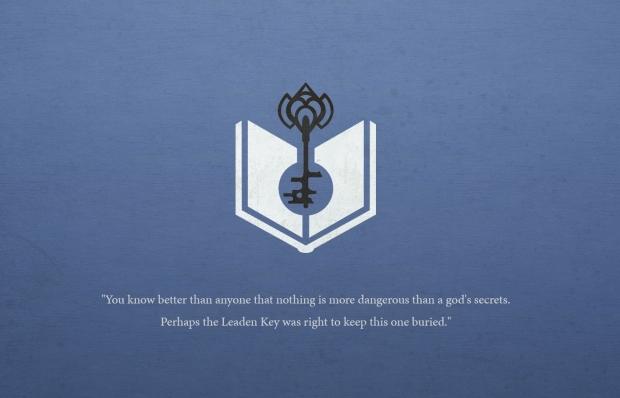 "You know better than anyone that nothing is more dangerous than a god's secrets. Perhaps the Leaden Key was right to keep this one buried," reads the quote on the blue image, which shows what could be a flag of a ornate key on a field of blue.
https://t.co/yYtvhfc4jV pic.twitter.com/8dCj0tX2bG

— Obsidian (@Obsidian) January 18, 2017
"I used to dream that when my god came back, he would forgive us. That's the trouble with dreams. Sooner or later, we all have to wake up," reads the quote on the green image, which shows a wheat stalk crossed over an ax.
So what evidence do we have that this could be Fallout: New Orleans?
A bit ago Obsidian Softworks's Eric Fenstermaker said "I'm always up for working on a Fallout. I think most of us generally are. Really fun property to work with," leading us to believe that the studio could make a return to the series.
Fallout: New Vegas was one of the best Fallout games ever made, and is still enjoyed today over Fallout 4's stale and rather un-interesting storylines. Many consider New Vegas to be the creme of the modern Fallout crop, and gamers would love to see the devs come back and spin their magic on another game.
Read Also: Obisidian Entertainment wants to make another Fallout game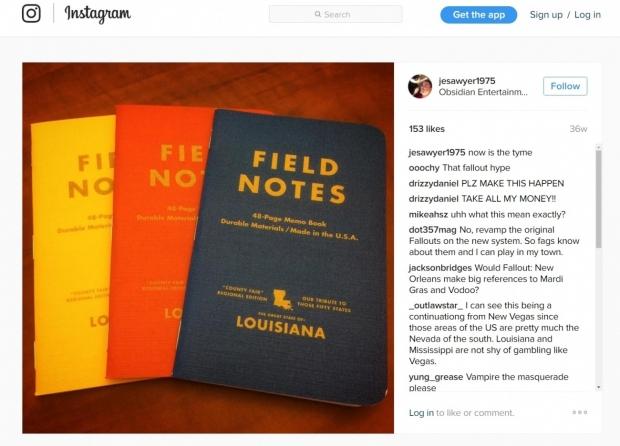 A few months ago Obsidian dev Josh Sawyer posted up an interesting picture to his Instagram page depicting field notes for Lousiana. Now this could be a coincidence, but it could also mean that Obsidian is making a new Fallout game based in the Big Easy and answering every fan's prayers. Sawyer is a veteran Fallout dev who worked on the originals alongside Black Isle, and served as director and lead designer of Fallout New Vegas.
Then a trademark for Fallout: New Orleans had popped up on the European Union Intellectual Property Office back in August of last year, but has since been taken off the site.
So I admit the evidence is rather slim, and the teasers don't exactly align with Fallout whatsoever and are more towards Obsidian's unique cRPGs, but...I'm hoping against hope that Bethesda lets the team spin a unique yarn once again. After Fallout 4, the Fallout franchise needs it.
Read Also: Fallout: New Orleans trademark spotted
Related Tags