Microsoft patents foldable smartphone
Move over, LG and Samsung: Microsoft wants in on the foldable display action, and has filed a patent for a very unique phone design.

Published Mon, Jan 16 2017 2:31 PM CST
|
Updated Tue, Nov 3 2020 11:56 AM CST
Foldable phones are coming: LG will roll out flexible OLED panels to use in its next-generation phones, and Samsung will follow suit with its own foldable phone. Now it looks like Microsoft wants in on the action: Redmond has filed a patent for a very unique transforming foldable mobile device.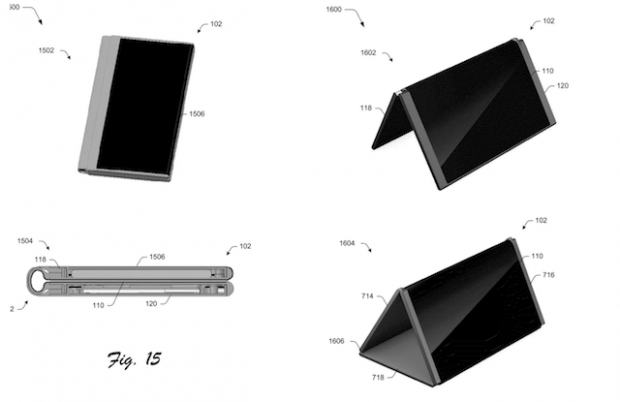 We've seen Microsoft's Surface lineup meld ultrabooks and desktops with the Surface Book, and now it looks like the company will use flexible displays to make a mobile phone that transforms into a tablet. The company has filed a patent for a very specific foldable phone that can essentially swap between a tablet and a phone at will.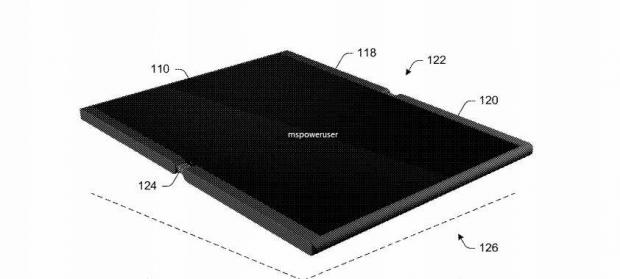 According to the patents, the device can fold in half longways like a piece of paper via a special hinge on the underside. It's two halves can be laid flat to make a larger display to simulate a tablet mode, and then fold in half to simulate a mobile phone. The patent also shows a three-sided triangular form factor which uses three displays, hinting Microsoft has a ton of different ideas about this technology.
"In this patent, Microsoft is describing a device that is flexible supported by a flexible hinge structure that secures the plurality of housings to each other, permits the plurality of housings to rotate about an axis in relation to each other, and supports a continuous viewing area of the display device that extends across the plurality of housings and the flexible hinge structure," reports MS Power User.
Microsoft is currently working on its next-generation Surface Phone, and it'll be interesting to see if this flexible OLED display technology manifests in the final device or not.
Related Tags