Scion-32 hybrid melds desktop tower into a monitor
E-BLUE packs in a customizable Mini-ATX build into a monitor, making the world's first Hybrid-Tower monitor AIO system.

Published Wed, Jan 11 2017 11:26 AM CST
|
Updated Tue, Nov 3 2020 11:57 AM CST
CES 2017 - CES is all about pushing the forefront of technology to new heights with interesting prototypes and amazing builds; first we saw Razer's Project Valerie, which packs three 4K G-Sync displays into a laptop. Now E-BLUE has created the Scion-32, the world's first hybrid-tower monitor.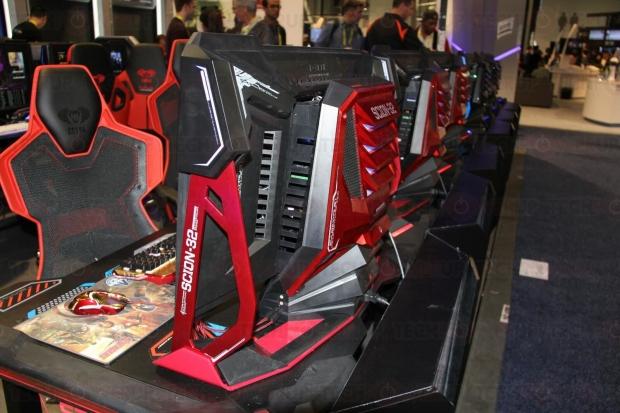 The Scion-32 Hybrid Tower essentially melds a Mini-ATX build with a QHD display, with a mini tower on its backside that houses the components. The Scion-32 is touted as a flexible and modular custom-built "revolutionary all-in-one masterpiece unifies the mainframe computer with HD monitor, unleashing limitless gaming experience."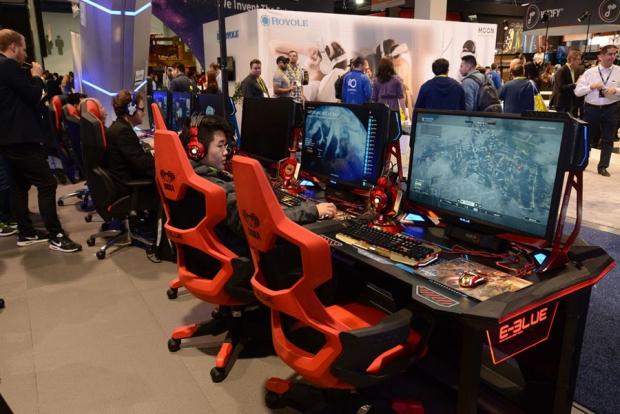 E-BLUE's hybrid-tower supports Micro-ATX and Mini-ATX motherboards, but we're not sure if it's compatible will full-sized desktop video cards or not. E-BLUE affirms the Scion-32 rocks enough space and ports for "multiple devices and USB connection," and features two storage slots--one each for a HDD and SSD.
Cooling is incredibly important for any build, especially a hybrid all-in-one. The Scion-32's thermal mitigation system is comprised of a 3D air-piping system to absorb and move heat, and two silent 1500RPM fans to circulate heat.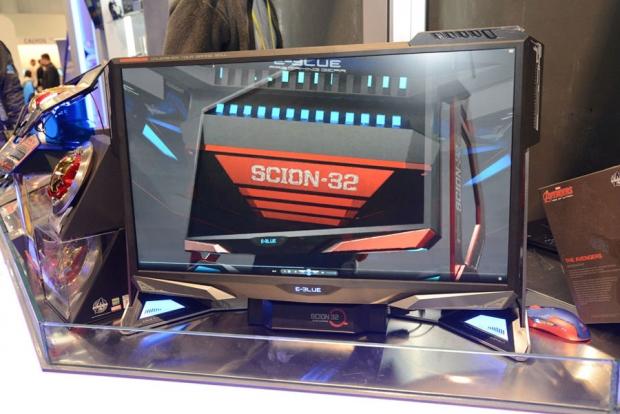 As far as the display, the Scion-32 sports a 32-inch QHD (2560 x 1440) display that can be adjusted to various angles. No mention of G-Sync or Free-Sync was spotted on the press release, and we're not sure about the latency or refresh rates on the display.
Pricing and availability weren't announced either, but it's worth noting the Scion-32's debut at CES 2017 was the first unveiling of the product after years of research and development, so it could be a while before it's available to the public.
For more information about the Scion-32, check out E-BLUE's official press release.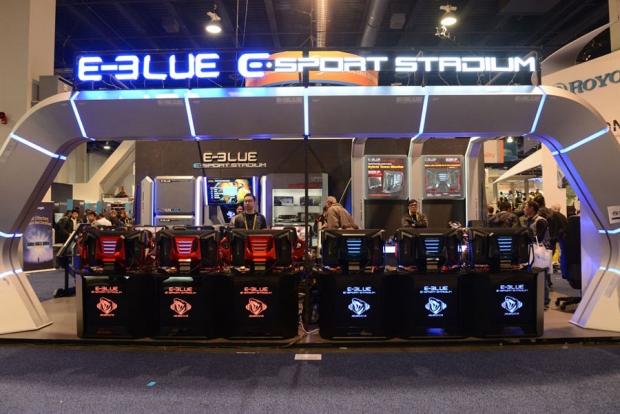 Related Tags