Microsoft: are you ready for the Project Scorpio beast?
Microsoft hypes up its 'beastly' native 4K-ready Project Scorpio console, affirming it'll release in 2017 without any delays.

Published Sun, Jan 1 2017 5:58 PM CST
|
Updated Tue, Nov 3 2020 11:57 AM CST
Microsoft has kicked off the first day of 2017 by asking Xbox fans if they're "ready for the beast," aka their upcoming enthusiast-grade 4K-ready Project Scorpio console.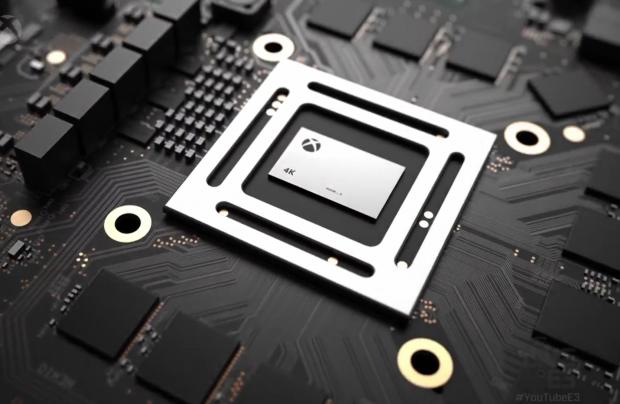 Project Scorpio has been described in a whole manner of colorful ways, with devs calling it a "monster" and Microsoft affirming it'll deliver "the best resolution, best frame rates, no compromises," but now the company has tossed around another term by calling the next-gen Xbox a "beast."
Xbox exec Aaron Greenberg Tweeted an interesting post that tells us two things: the company is extremely confident in Project Scorpio, and it will meet its Holiday 2017 release. Greenberg has recently been quite vocal about the console, saying that it will "usher in a new era of 4K gaming"
It is 2017, the year of PROJECT SCORPIO, are you ready for the beast!? 🔥♏️🔥 pic.twitter.com/25SKDZMXfK

— Aaron Greenberg (@aarongreenberg) January 1, 2017
"Here we are, three years into the generation, and we also have gamers saying, 'Hey, I want the most power, I want the best experience possible,' and that's what Project Scorpio is all about," Microsoft's Senior Global Product Marketing Director Aaron Greenberg told IGN in a recent interview.

"[Project Scorpio] will be the most powerful console ever made. It will deliver 4K gaming to people in the living room on their TVs that they have not experienced before," Greenberg affirmed.

"So today, a lot of people who are spending thousands of dollars on high-end PCs are able to experience 4K gaming, sure, but to be able to bring that at scale to the living room, to the console market, is what Scorpio is all about."
Here at TweakTown we've extensively covered every aspect of Microsoft's new 4K-ready Project Scorpio console, going so far as to directly clash with analyst Michael Pachter's predictions that it'll only cost $399. We know Project Scorpio's price will be closer to $599, especially given Project Scorpio will almost assuredly use all-new next-generation AMD CPU and GPU hardware in order to hit the touted native 4K resolution and high-end perf that the company has promised.
In fact, we predict that Project Scorpio will leverage AMD's new Zen CPU (formally known as Ryzen) and high-end Vega GPU architectures to achieve the amazing performance befit of a true enthusiast-grade console. AMD is currently experimenting with its Raven Ridge APUs, which combine Zen and Vega on a single chip, so we could see Project Scorpio tap this hardware.
You can find our full catalog of Project Scorpio coverage here, or scroll down to see confirmed specs and a bullet list of all the pertinent details.
Project Scorpio will release in Holiday 2017, and we expect the price to start at about $599.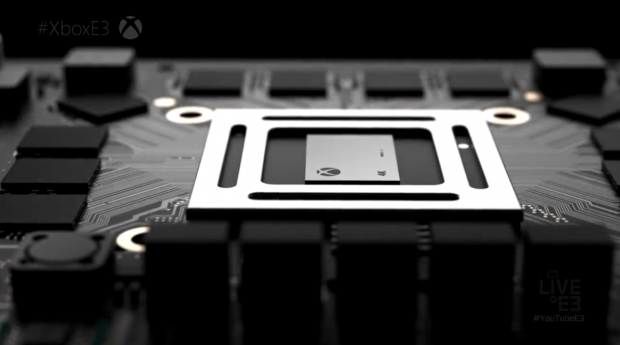 Everything we know so far about Project Scorpio:
Related Tags