Batman Arkham Knight devs hard at work on new project
With Batman's Arkham quadrology wrapped up, Rocksteady is moving on to a new secret project.
Published Dec 23, 2016 8:21 PM CST
|
Updated Tue, Nov 3 2020 11:57 AM CST
1 minute & 39 seconds read time
Now that Rocksteady Studios is done with Batman's four-part Arkham series, and the most-recent Arkham VR, the developers are "hard at work" on a brand new game...but don't expect any details for quite some time.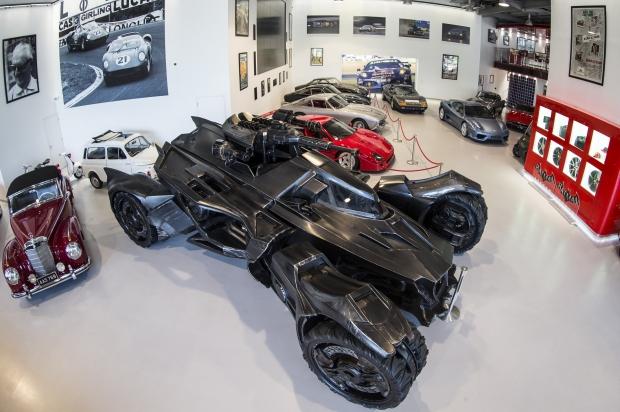 "We're very hard at work on our next project but we won't be releasing the details for a while," Rocksteady creative direction Sefton Hill said in a recent Reddit AMA. "When we do you guys will be first to hear as we want to get the community involved heavily in what we do next."
Hill also squashed any hope of a PlayStation 4 Pro enhancement patch for Batman: Arkham Knight, so we won't see the game rock enhanced features like 1080p 60FPS with extra graphical tweaks, or 4K 30FPS.
"Unfortunately we are not planning a patch for PS4 at this time. I know that's not what you want to hear but better to be honest. We did release a patch for Arkham VR to support the Pro, which is a nice piece of tech. I'm looking forwards to playing it with my new 4K TV!" Hill said during the AmA session.
With the latest and final chapter of Rocksteady's Batman epic, Arkham VR, it'll be interesting to see how the studio carries on without chronicled the Caped Crusdaer's adventures. Warner Bros. Interactive is far from done with the Batman franchise, however: we have reports that WB Montreal is working on an upcoming game starring Damian Wayne, Batman's son.
Whatever Rocksteady is working on next, let's just hope the devs iron out their PC build prowess, especially given Arkham Knight's disastrous performance on the platform.
Related Tags