UPDATE: Duke Nukem isn't getting his own new game: the announcement is much more meager than we thought. Gearbox actually is remastering Bullestorm in a "Full Clip Edition," and if you pre-order the remaster you can play through the entire game as Duke Nukem himself. Check the reveal trailer below.
Original story is as follows.
The Game Awards showcase is about to kick off at 9PM EST with more than a few surprises, including what looks like a new Duke Nukem game from Gearbox.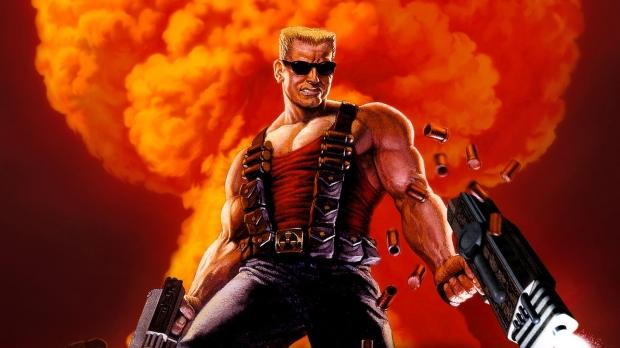 Word around the campfire is that Duke Nukem is set to return to the gaming world in some fashion, and now Duke's voice actor Jon St. John pretty much confirmed the rumors. In a recent Facebook post, St. John said: "So...you've been hearing rumors about a famous character I voice...wondering waz up? You will know very very soon...and it is awesome!!!!!"
We're not sure if this is a brand new Duke Nukem game or if it's the remaster no one asked for (Duke Nukem: Forever), but St. John lends a lot of credence to a new game: the legendary voice actor replied in the affirmative when a fan asked him "More Duke?"
Industry figures had originally thought Gearbox would unveil a Bulletstorm remaster, but now it looks like we could be getting either Duke Nukem Forever remastered on PS4 and Xbox One (please no) or a blistering new FPS with the 90's favorite badass (better, but I still think Gearbox is kind of burned out at the moment).
Gearbox just celebrated 20 years of Duke by releasing the Duke Nukem 3D 20th Anniversary World Tour edition, a remastered port of the classic that ignited the world back in the 90s.
The Game Awards kicks off at 9PM EST, and we'll be sure to keep you updated with all the announcements and info on the apparently new Duke Nukem game.