Tesla running whole island on solar power
Tesla, SolarCity partnership bears fruit, American Samoa island now runs almost entirely on solar power.
Published Tue, Nov 22 2016 12:26 PM CST
|
Updated Tue, Nov 3 2020 11:57 AM CST
Just three months after acquiring SolarCity, Tesla is putting its recently added assets to work by running the entire island of Ta'u -- a volcanic island located in American Samoa -- on solar power. Its 5,328 panel microgrid boasts 1.4 megawatts and takes care of "nearly 100 percent" of all electricity for the region. The grid features 60 Tesla Powerpacks that store 6 megawatt-hours of energy, enabling it to power the island for three days with no sun. Given the typically very bright weather, that's more than sufficient.
Solar over diesel means saving 300 gallons of fuel pollution per day in addition to the costs associated with it as well as the cost of buying and shipping diesel. Lastly, it means more reliable energy (previously, power had to be rationed at times).
Ta'u hosts just 600 residents, making it an choice region for testing the viability of community solar power. It will no doubt yield good data for potential larger projects, which will serve well Tesla's goal of getting the world off fossil fuels.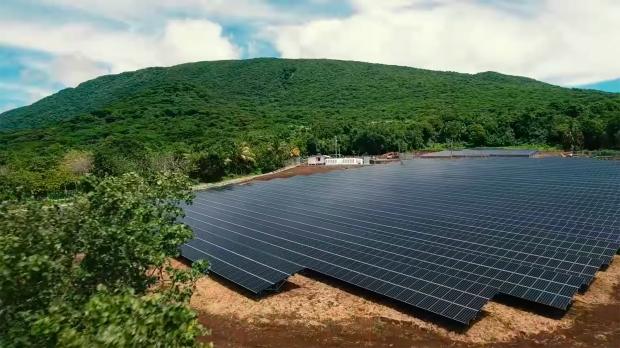 Related Tags