Fallout 4 mods now available on PS4
After six long months of waiting and strict restrictions from Sony, Fallout 4 mods are now live on PS4 (with serious limitations)
Published Nov 18, 2016 5:18 PM CST
|
Updated Tue, Nov 3 2020 11:57 AM CST
2 minutes & 23 seconds read time
After a long, winding road of hardships, Fallout 4 mods are now available on Sony's PlayStation 4.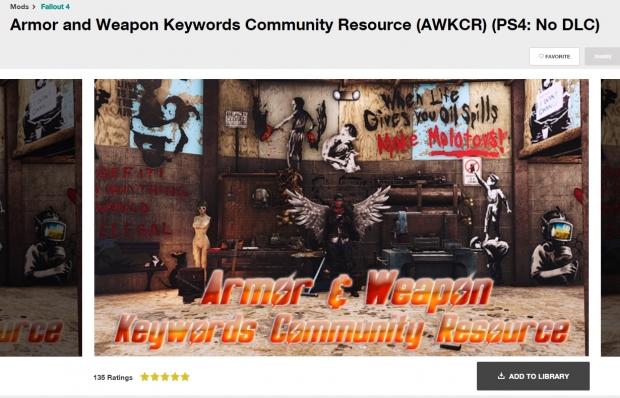 Bethesda today announced that Fallout 4's highly anticipated PS4 mods are now live. This is actually both good and bad news, considering Fallout 4 mods on PS4 are severely hampered compared to Xbox One: the mods cannot use new textures, meaning PS4 gamers can't enjoy new customized weapons, armors, or even user-created areas, and the mods can only take up a maximum of 1GB space.
Bethesda.net currently has almost 200 Fallout 4 PS4 mods up for gamers to sample, most of which are basic tweaks to game mechanics, items, quests and more.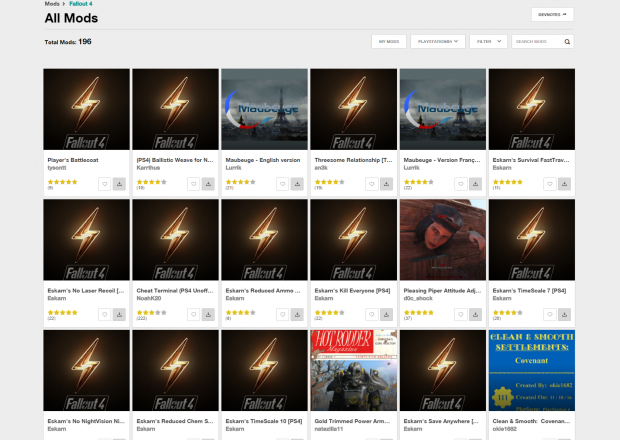 Read Also: Fallout 4 Review: Brave New World
While PS4 owners are just now getting Fallout 4 mod support, Xbox One players have enjoyed mods for the last six months or so.
Sony is directly responsible for Fallout 4 PS4 mods being severely hampered and taking half a year to get ready, not Bethesda. The Japanese console-maker refused to allow mods to function as they should, and wanted to alleviate the negative issues that arrive from mod malfunctions, including game crashes.
Read Also: Fallout 4 modders are tired of console players begging for mods
As such, Bethesda had to devise a way to balance things out, and it's taken them half a year to get things squared away. In fact, the studio had pretty much given up on Fallout 4 PS4 mods altogether until Sony decided to work things out.
"Mod support will come to Skyrim first. We and Sony have worked hard to make this possible. Mods on PlayStation 4 will allow you to modify and create your own content by using our Creation Kit available here. You will not be able to upload external assets with your PlayStation 4 mods, but you will be able to use any assets that come with the game, as most mods do. By creating a Bethesda.net account, you'll be able to browse and try mods right from within the game.

"We are excited finally to get modding to our PlayStation fans who have supported us for so long. Modding has been an important part of our games for over 10 years, and we hope to do even more in the coming year for all our players, regardless of platform.

"After the work is complete on Skyrim, we'll be updating Fallout 4 for both mods and PS4 Pro. We expect Fallout 4 to take advantage of the PS4 Pro in 4K along with enhanced lighting and graphics features. Thanks again for all your support. We can't wait to hear about your new adventures."
Related Tags