Fallout 4 modders are tired of console players begging for mods
Console gamers are driving Fallout 4 mod creators away from porting mods to PS4 and Xbox One.

Published Wed, May 25 2016 9:08 AM CDT
|
Updated Tue, Nov 3 2020 11:59 AM CST
If you play Fallout 4 on PS4 or Xbox One, you'll want to stop spamming modders with requests to bring certain mods to consoles. The creators are getting tired of it, and it's a good way to talk them out of porting content.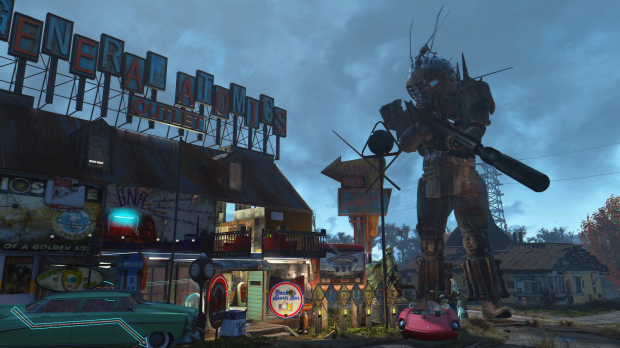 In the next two months, Fallout 4 mods will be available on PS4 and Xbox One. This is a pretty big deal, and naturally console owners are extremely excited. But console owners are completely dependent on PC modders to not only make the mods, but port them over to the Bethesda.net service for console compatibility. Naturally this means modders have been completely overrun with requests to "plz bring to Xbox" or "PS4 version coming when?!", and the creators are getting sick of it.
In a recent Reddit post, a Fallout 4 modder cautioned PS4/Xbox users to stop demanding and begging creators for mods. There's a certain etiquette within the modding community; gamers must respect the efforts of modders, and work with the creators to make better experiences and sometimes remunerate their efforts with donations. Console owners don't seem to understand this, says the post, resulting in an outstanding sense of entitlement.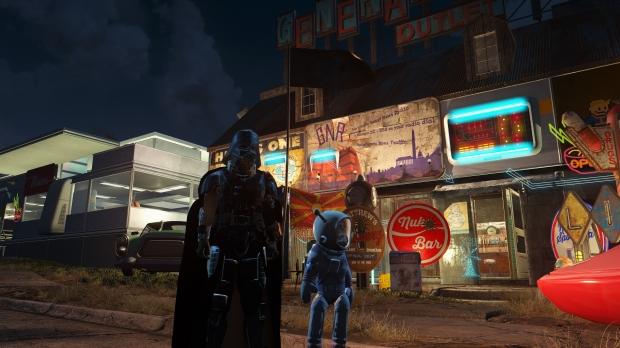 "Dear console owners. Could you please just stop and let us enjoy our hobby? We do not work for Bethesda. This is our hobby. You are not entitled to anything in this matter," reads the post.
"On the Nexus console owners are posting rants about us asshole PCMR modders who "refuse" to bring mods to consoles," the modder continued. "I have been called an asshole because I can't bring a mod that uses third party libraries over to console. It's literally impossible to port this mod to console. I explain this and they come with calling names and posing solutions that I should consider. I've been called a dickweed because I removed a feature from the console version of another mod. It caused lag on a monster PC; it would kill a console. Yet this was a bad decision on my part."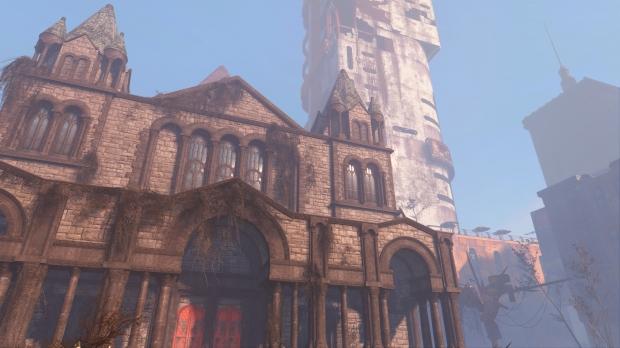 Sadly, a good portion of Fallout 4's best mods won't be available to consoles simply because the PS4 and Xbox One's limited hardware can't sustain them, but that doesn't stop PS4 and Xbox One players from spamming mod creators with hundreds of requests. Some even go so far as to attack and backlash on the creators, which only pushes modders away even further.
If you play Fallout 4 on consoles and are excited about mods, then just slow down. Mods will come. You're not going to help your cause by constantly irritating content creators and demanding they heed your wishes. Some mods literally can't make the jump from PC to consoles, so don't take it out on the content providers.
Modding is a hobby. Modders aren't developers--they're curious creators who fashion together some of the most amazing additional content we've ever seen. Fallout 4 wouldn't be the same without mods, and for once, console owners get to experience the magic.
Don't burn the bridge that Bethesda has built for you; just wait patiently, and engage the modders in a respectful manner and understand that they don't owe you anything, and even if they want to, sometimes they simply can't bring a mod to your system.
The constant begging isn't going to do anything but push modders away. If this behavior continues, eventually no one will even want to bring mods to consoles, especially if everyone acts like spoiled brats. In short, just act like a decent human being and good things will come to you.
Related Tags