EA develops games for PC first, scales back for consoles
PC comes first with EA games, and then console versions are scaled back--at least that's what EA says.

Published Thu, Nov 17 2016 4:11 PM CST
|
Updated Tue, Nov 3 2020 11:57 AM CST
With so many developers delivering broken PC ports and optimizing console titles instead, some EA games like Battlefield 1 run quite smoothly across the board. EA says that it develops its games to favor the highest-possible hardware out there, which just so happens to be enthusiast-grade PCs.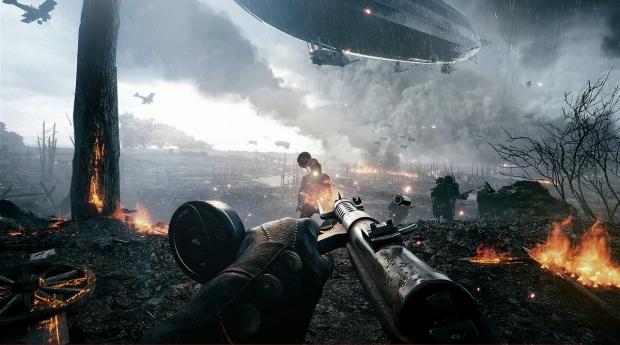 "We build all of our games to the highest possible spec, which is typically a high-powered PC," Electronic Arts' CFO Blake Jorgensen said at the UBS Global Technology Conference.
"As the consoles come in, [which] may not be the highest spec, we may actually dummy down the console product to meet the spec of the console. In a world where the console looks more and more like a PC, that's good for us."
Jorgensen also says that this is one of the main reasons why EA now builds its games with DICE's newest Frobstbite 3 engine--instead of optimizing "25" different engines, EA devs now only have to scale a single engine.
Considering PC hardware has eclipsed console hardware sales in 2016, you'd think more devs and publishers would follow EA's footsteps and focus on delivering optimized PC ports.
Related Tags