Overwatch's hero Sombra finally revealed
Overwatch's stealth hacker hero Sombra revealed at last.
Published Fri, Nov 4 2016 2:47 PM CDT
|
Updated Tue, Nov 3 2020 11:57 AM CST
After months and months of ARG teasing, Overwatch's Sombra hero has finally been revealed. As expected, she's a stealthy hacker: equipped with a short-range full-auto machine pistol, she hacks enemies at short range preventing them from using abilities or hacks first aid kits rendering them useless, and with her ultimate she throws out an EMP to destroy barriers, shields, and hack everyone (finally, a Reinhardt counter that isn't Junkrat!).
Her other abilities are evasive: Thermoptic Camo means she can turn invisible and gain a speed boost (both are disabled if he she uses offensive abilities or takes damage), and her Translocator lets her set down a place to instantly escape to when things get hairy.
In other words, she's kind of like Ana and Tracer combined, boasting powerful utility and a lethal pairing of DPS and evasion. Cooldowns and ability conditions remain to be seen, but it's tough to not see her as a high pick hero, at least among medium and high skill players.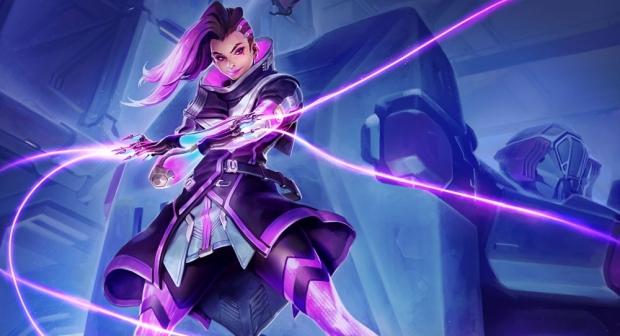 Sombra will be playable on the Public Test Realm (PTR) starting next week, and should be available within a few weeks at most on live after that. If you want to see her in action now, check out UnitLost on Twitch.
Related Tags