Now that Nintendo's Switch console has been revealed, we all thought the crazy NX rumor war was over. But it looks like it's just begun: Nintendo only gave us a preview, giving us even more questions than answers. The Japanese console-maker has drip-fed specific tidbits like the Switch's lack of Wii U or 3DS backward compatibility and briefly talking about the tablet's battery life, but reports sprang up quite fast.
Considering there's tons of Nintendo Switch reports flying around such as handheld's mediocre battery life or the console enjoying extra processing power while docked, you'd think Nintendo would want to step in and clear things up. But Nintendo has zipped its mouth shut, and won't be revealing any new Switch info until 2017.
The Wall Street Journal's Takashi Mochizuki reports that Nintendo won't be reveal any more details about the Switch until 2017, including info about its games, specifications, pricing, or other major updates including region-lock, the possibility of Wii U games showing up on the Switch's eShop, Virtual Console games, or anything else.
I had earlier predicted that Nintendo would talk about Switch specifics at its next investor relations meeting on October 26, but that won't be the case.
Nintendo: no more official announcement would come this year on 1) game titles 2) spec details, including region-lock status.

— Takashi Mochizuki (@mochi_wsj) October 21, 2016
Given how long Nintendo kept its silence over a near-global media blackout, we totally should've expected this. After all, Nintendo did warn us that this is only a preview.
Nintendo's Switch console-and-handheld hybrid will launch March 2017.
Check below for everything we know about the console so far: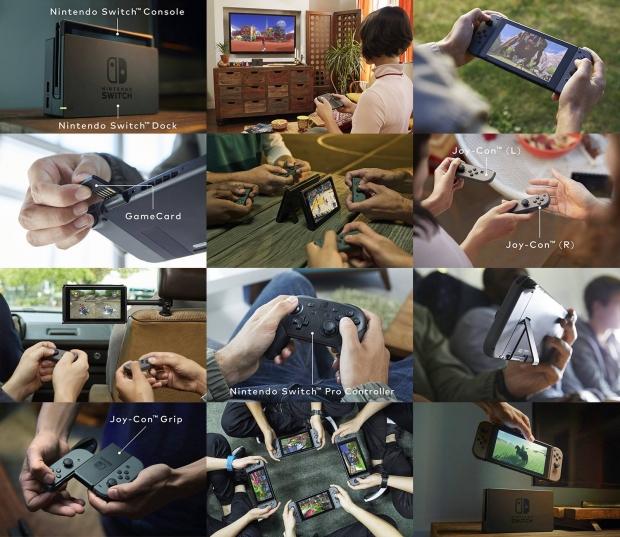 Everything we know about Nintendo Switch so far: