New Tekken 7 trailer shows 60FPS Iron Fist mayhem
The latest Tekken 7 trailer proves its a great time to be alive for Iron Fist aficionados.

Published Mon, Sep 19 2016 4:08 PM CDT
|
Updated Tue, Nov 3 2020 11:58 AM CST
Tekken 7 has entered the 60FPS realm, and its newest trailer gives us a glimpse of that gloriously smooth chaos we can expect in 2017.
As a die-hard Tekken fan, I'm extremely excited about Tekken 7 for two reasons: one, we'll get to wreak total havoc with our favorite characters in 60 frames-per-second for the first time ever, and two, it's the first fully-fledged Tekken game we've had in almost 10 years (Tekken 6 came out in 2007). Tekken fans have been starved for a continuation for a while now, and Tekken Tag Tournament 2 was genuinely awesome, but the game didn't propel the series forward.
Tekken 7 will also see the epic battle against father and son as Heihachi faces off against Kazuya one last time. The game also features a bunch of new characters, with a good portion of our old favorite fighters jumping back into the fray.
Check below for a full list of the characters that've been confirmed so far, but series alum Katsuhiro Harada confirms that more characters will be added via updates, but we likely won't have to pay DLC fees to unlock new fighters.
"Again, I can't say which characters, but we'll keep steadily adding pre-existing characters, so look forward to that as well."
Tekken 7 launches early 2017 on PS4, Xbox One and PC.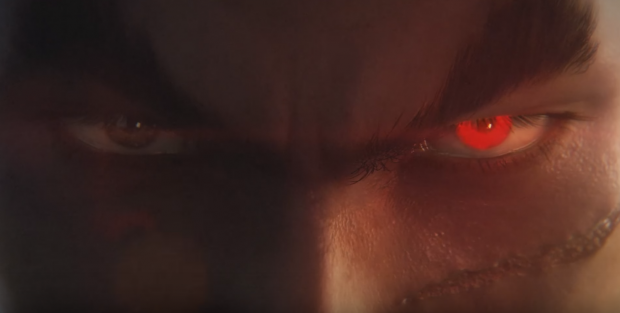 Confirmed Tekken 7 fighters:
Returning fighters
Alisa Bosconovitch
Asuka Kazama
Bob
Bryan Fury
Devil Jin
Feng Wei
Heihachi Mishima
Hwoarang
Jin Kazama
Kazuya Mishima / Devil Kazuya
King
Lars Alexandersson
Lee Chaolan
Leo
Lili
Ling Xiaoyu
Marshall Law
Nina Williams
Paul Phoenix
Sergei Dragunov
Steve Fox
Yoshimitsu
New fighters
Katarina Alves
Claudio Serafino
Lucky Chloe
Shaheen
Josie Rizal
Gigas
Jack-7
Akuma
Master Raven
Related Tags