While last year's Blu-ray version of the multi-award winning thrill ride 'Mad Max: Fury Road' didn't come with the promised black and white version of the film advocated by director George Miller, Warner Bros have made good on their promise and will release the experimental 'Black and Chrome' version of the movie to Blu-ray later this year.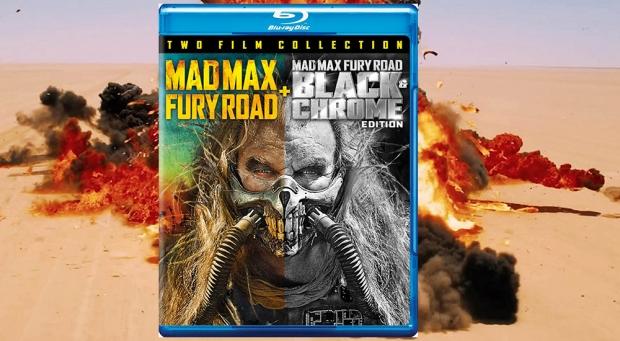 Coming to Blu-ray in the U.S. on December 6th, the "surreal" version of the film comes on a two disc set accompanied by the previously released theatrical version of the film. Miller has previously called this version of the film as his preferred vision, describing it as "something about it seemed more authentic and elemental". Detailing how it came to pass, Miller continued "I asked Eric Whipp, the colorist, 'can I see some scenes in black and white with quite a bit of contrast?' They looked great. So I said to the guys at Warners, 'can we put a black-and-white version on the DVD?' There wasn't enough room... on another version with commentary and other features."
The Blu-ray also comes with a new introduction recorded by Miller.