PS4 mods will exist thanks to Farming Simulator 2017
Farming Simulator 2017 does what Bethesda can't: reaping the benefits of PS4 mods.

Published Mon, Sep 12 2016 4:41 PM CDT
|
Updated Tue, Nov 3 2020 11:58 AM CST
Farming Simulator 2017 will support mods on Xbox One and PS4 when it launches in October.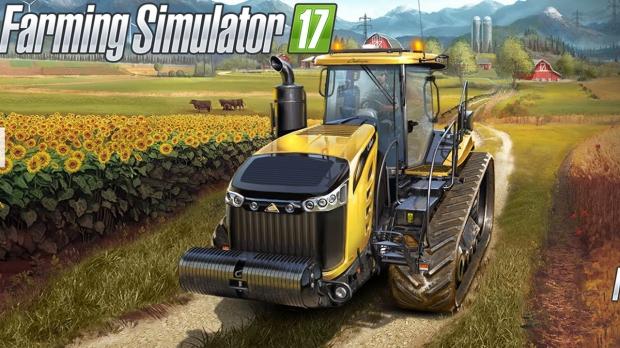 When Bethesda announced that Sony wouldn't let them bring Fallout 4 and Skyrim: Special Edition mods to PS4, Sony earned a lot of ire from console owners. Everyone thought that PS4 just wouldn't have mod support in any game, and Microsoft wasted no time to mock Sony's decision.
But Farming Simulator 2017 proves that mods are possible on PS4: the devs issued a Tweet confirming the game will support mods on both console platforms when it releases on October 25.
So why did Sony allow Farming Simulator 2017 mods and not Bethesda games? It's highly likely that Farming Sim devs played along with Sony's rules about console mods, whereas Bethesda refused to do so. Here's the official quote from Bethsoft regarding mods:
"After months of discussion with Sony, we regret to say that while we have long been ready to offer mod support on PlayStation 4, Sony has informed us they will not approve user mods the way they should work: where users can do anything they want for either Fallout 4 or Skyrim Special Edition.

"Like you, we are disappointed by Sony's decision given the considerable time and effort we have put into this project, and the amount of time our fans have waited for mod support to arrive. We consider this an important initiative and we hope to find other ways user mods can be available for our PlayStation audience. However, until Sony will allow us to offer proper mod support for PS4, that content for Fallout 4 and Skyrim on PlayStation 4 will not be available.

"We will provide an update if and when this situation changes."
Sadly, neither Bethesda or Sony has spoken out on specifics regarding PS4 mods. Games personality Jim Sterling was told by a few sources that Sony wanted Bethsoft to screen every single Fallout 4 mod to make sure the user-made enhancements wouldn't cause crashing on PS4, and the studio declined. Given anyone can make a Fallout 4 mod and the very haphazard trial-and-error nature of mods, screening every single mod would take an incredible amount of time and resources on Bethesda's part.
In any case, Sony needs to weigh in here soon and clear things up. If they don't, they run the risk of alienating gamers even more than they already have with their new high-end $399 PS4 Pro console, which pretty much needs a 4K HDTV to justify its full purchase.
Bethesda says that it will inform gamers if the situation changes, but I don't think it will. The weird thing is that Skyrim: Special Edition will have PS4 Pro support, but not mod support. Maybe Sony will reverse its decision, but I don't think it's likely.
Related Tags