Microsoft has just made an interesting acquisition, securing Beam - a Seattle-based firm that provides low latency technology that allows viewers near real-time interaction with game streamers. Microsoft hasn't said how much it paid for Beam.
Beam CEO Matt Salsamendi says that delay is at around 200ms, compared to rivals like Twitch where the delay is anywhere between 10-15 seconds. The greatly improved latency helps chat elements, but it also allows for more active interaction for viewers.
This can be used in the way of viewers suggesting challenges, different weapon loadouts, and so much more. On the other side of the fence, developers can create a unique button layout that would allow improved input from fans, which sounds like an improved, polished version of Twitch Plays.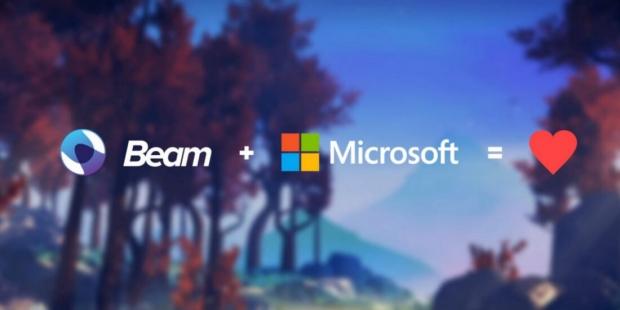 How long has Beam been around for? Not long, with the company launching in January, with over 100,000 users joining the service in the last few months. Beam also won TechCrunch Distrupt's $50,000 prize startup competition in May.
Chad Gibson, a partner group program manager at Microsoft's Xbox Live division said in a statement: "We at Xbox are excited about this convergence between playing and watching, and want to provide gamers with the freedom and choice to have great multiplayer experiences across all of Beam's platforms. This acquisition will help gamers enjoy the games they want, with the people they want, and on the devices they want".
Beam has said that the acquisition won't affect its current users, with the company continuing to offer broadcasts from all gaming platforms. In the future, Beam will become a larger part of the Xbox team, so we should expect more features, interactive game integrations, community members, and more.