AMD is set to get back into the CPU game in a big way with its next generation Zen architecture, which will be arriving to consumers in early 2017 - but reports have surfaced stating that an early run of Zen CPUs will hit later this year. We've already reported on the 32-core server variants of Zen, with the consumer CPUs hitting 4- and 8-core CPU markets.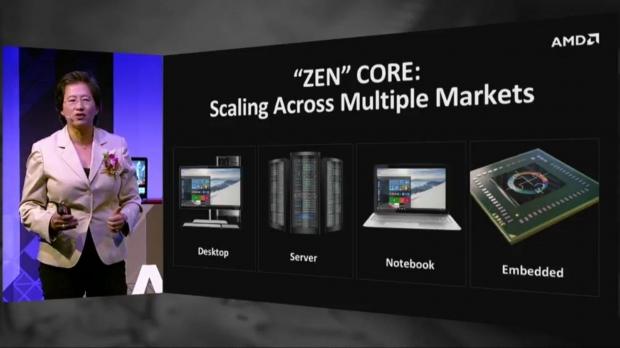 During AMD's recent earnings call, company CEO Lisa Su said: "We have been very focused on the server launch for first half of 2017. Desktop should launch before that. In terms of true volume ability, I believe it will be in the first quarter of 2017. We may ship some limited volume towards the end of the fourth quarter, based on how bring up goes and the customer readiness".
Su said that AMD should have a limited run of Zen processors for their partners to use in testing in order to prepare for the desktop launch of the Zen-powered CPUs. The limited shipment should kick off in Q4 2016 (so, not long now) with the consumer launch in early 2017 aimed at high-end desktops and enthusiasts - where AMD has been losing to Intel for a number of years now.
After all of this, you might not know about Zen, or its significance. But Zen is the first architecture in a very long time that brings AMD to the performance levels of Intel. AMD has shifted to the new 14nm process for Zen, the same node used on their Polaris-based GPUs, with AMD saying the Zen architecture will have performance that will equal Intel's current-gen Skylake CPUs.
We're expecting a 40% improvement in IPC compared to the previous-gen CPUs from AMD, but the company hasn't provided any details on performance, power efficiency or pricing just yet. We should expect a 95W TDP for the enthusiast range of Zen CPUs, which is the same TDP as Intel's new Kaby Lake-S processors that will begin shipping in Q4 2016.