Pokemon GO is spreading further than Nintendo could've ever wished for, with Virgin Active now jumping into the hype wave announcing the world's first ever Pokerun.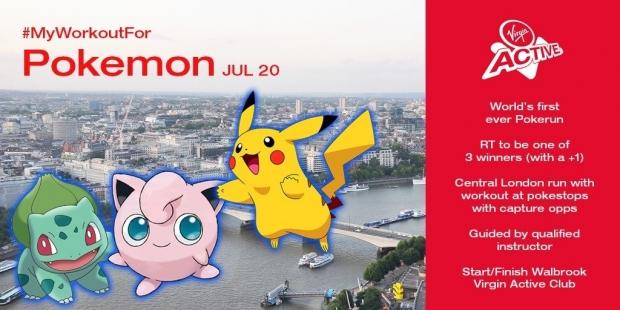 Virgin Active's upcoming Pokemon GO 5K workout is a free guided 5K run along key London PokeStops, with a qualified personal trainer starting and finishing at Virgin Active's Walbrook Club. There will be a section of the run that will take place alongside the river Thames, which will allow Pokemon GO players to catch water Pokemon.
Pokemon GO players will be challenged with interval outdoor bodyweight training, with a workout that will consist of press ups, tricep dips and lunches, reports VR Focus. The Pokemon GO 5K workout is perfect for Pokemon GO players, as your eggs will need 2K of travel, while some need 5K - so if you participate in the run, you can put your egg into an incubator, and by the end of the 5K workout, you will have a new Pokemon.