We know that AMD's Radeon RX 480 will be capable of 1.5GHz and more on manual overclocking, but now we have leaked shots from the production line, and shots of the cooler being removed.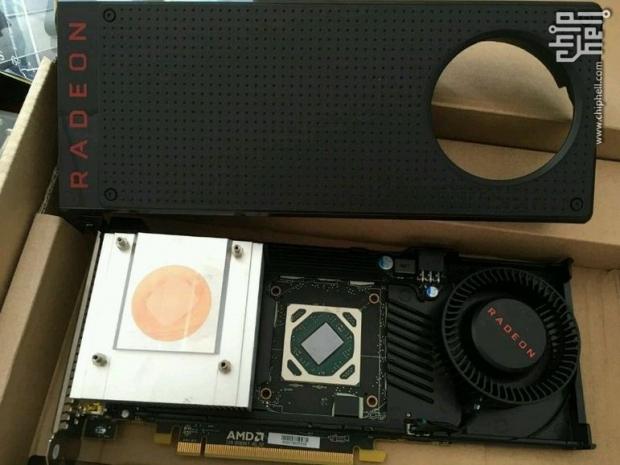 The Radeon RX 480 features a single 75mm blower fan that directs air towards the aluminum fin heat sink, with a copper contact heat plate placed on top of the GPU die. This pushes the heat out of the back of the card, with AIB partner cards seeing open air solutions, with dual- and triple-fan cooling solutions.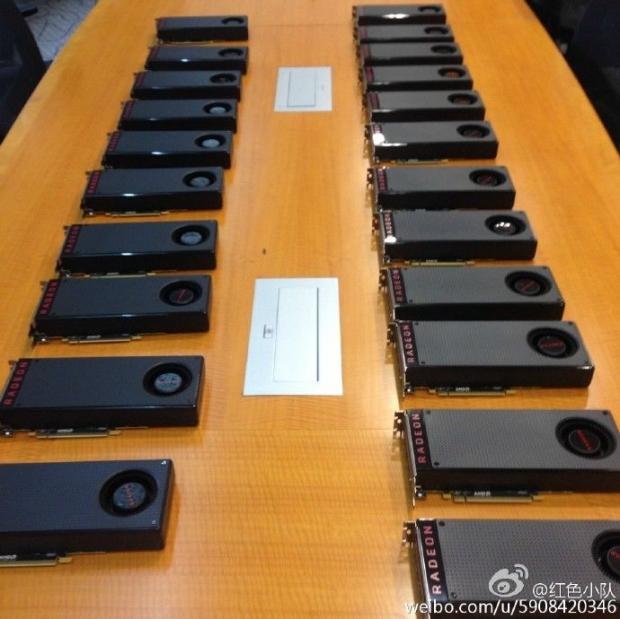 AMD's reference design of the RX 480 doesn't feature backplate, but some of the AIB cards will use one - such as XFX and SAPPHIRE, both designing their own backplates for their custom RX 480s. XFX uses a backplate that covers the entire length of the rear of the card, while SAPPHIRE's take on the backplate covers just the PCB.