E3 2016 -- "So who won E3?" It's one of the most common questions I see after Day 0 comes to a close. Day 0, of course, plays host to more press conferences than any sane game journalist can even attend. There's Microsoft, Ubisoft, the PC Gaming Show, and Sony. Thankfully EA moved theirs to Sunday this year (day -1?) along with Bethesda. E3 doesn't really begin on Tuesday. It kicks off on Sunday now with a metric ton of reveals and announcements and trailers to pick apart and analyze, because this industry is so massive it can't be contained to a single convention, much less a single day's worth of big news.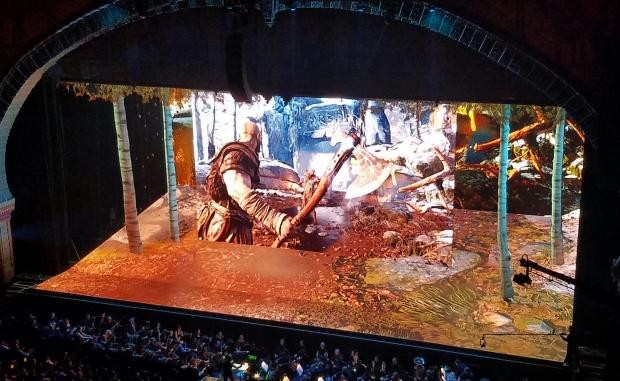 When people ask "who won E3" they're asking who had the best press conference. I'm sure several sites have already posted their winners and losers, criticizing EA for being so rigid and, frankly, a little boring. Maybe they're recording podcasts right now debating which executives had the best stage presence, whether or not Microsoft ran too long. Perhaps they're questioning why Sony didn't drop enough hard release dates.
As someone who's covered E3 in person since 2011, I've participated in that line of conversation. Hell, it's a fun debate. This year, though, something changed. I was able to step back, temporarily shed my "critic" skin, and just be a fan of video games.
The truth is, none of the big publishers or platform holders won E3 this year. Gamers did. You did.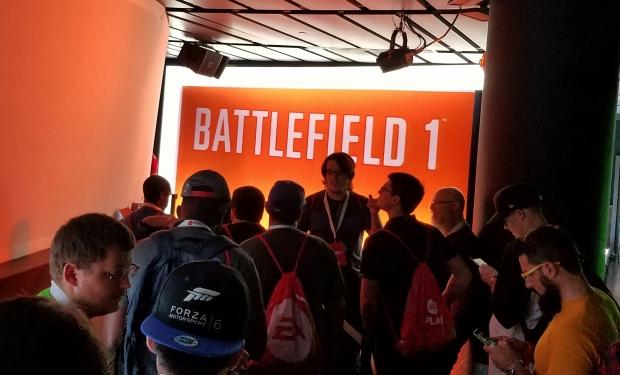 (Above: The real winners of E3. And yes, Battlefield 1 is heaps of fun!)
From Star Trek in virtual reality to a chilling reveal of Hideo Kojima's newest creation, from the surprise demos and betas to seeing Papa Kratos on a mission to murder Norse gods...this sentence could go on for 7 more paragraphs. A release date for The Last Guardian! FINALLY! That ReCore gameplay! Completely customizable controllers, the Xbox One Slim, and the promise of a beastly 6TFLOP console from Microsoft. Gears of War 4 and Forza Horizons 3 on PC! The launch library for the Oculus Touch. Arkane working on a reworking of Prey. Insomniac Games doing Spider-Man!? Batman, Final Fantasy, and Resident Evil on PlayStation VR, and by the end of the year! The realization that Call of Duty in space looks pretty damn fun...
We are so spoiled for choice. Billions and billions of dollars are being spent for our entertainment. My biggest complaint from E3 thus far is that it'll simply be impossible to find the time to play all the greatness coming out in October and November of this year. Not to mention the blockbusters slated for 2017. I'm sitting here inside the heartbeat of the game industry, and I just can't bring myself to debate which corporation made the best use of their stage time. Instead, I can't stop thinking about how stunning, how beautiful, how engaging, and how downright fun our favorite pastime is.
So do me a favor. Next time you hear a friend ask "Who won E3 this year?" just point your finger right at 'em and go play some games together.