Over 30 VR games launching with Oculus Touch this year
Oculus reveals a ton of VR games releasing alongside the Oculus Touch controller.

Published Mon, Jun 13 2016 4:52 PM CDT
|
Updated Tue, Nov 3 2020 11:59 AM CST
E3 2016 - Oculus today announced a huge smorgasboard of full VR games will launch alongside the new Oculus Touch controllers, including Superhot, Killing Floor, and Serious Sam VR.
The launch of the Oculus Touch controllers will be accompanied by a huge payload of VR games from some of the latest and greatest virtual reality devs. Oculus hasn't revealed a release date for Touch, promising that it's coming "this year", and plans to reveal a full list of games this fall. The company also announced that Oculus Medium will ship alongside Touch, bringing the "tactile satisfaction of sculpting a world in VR." Check below for the confirmed list, and many more games are on the way.
"Cast spells and unleash magic from your fingertips. Open doors, pick locks, and pull triggers like you're really there. Give your friend a "thumbs up" in VR. This is the power of hand presence with Touch. This is just the beginning-there are hundreds of additional Touch titles in development, and we'll share the full Touch lineup and launch details later this fall."
Crytek's The Climb
"Crytek has released a new teaser trailer for its upcoming VR game, The Climb. The trailer reveals a rugged and expansive alpine landscape as the latest climbing location in the Oculus Rift exclusive and shows off more of the vertigo-inducing challenges that players can expect to encounter."
Wilson's Heart
"Introducing Wilson's Heart, a psychological thriller with a one-of-a-kind visual and narrative style from developer Twisted Pixel, coming to Touch in 2017!"
Superhot VR
"Superhot is an over-the-top, stylistic FPS that blurs the lines between cautious strategy and unbridled mayhem. Time only moves when you move, creating a unique bullet ballet that is brought to life with Touch. Your every gesture and movement lets you dodge bullets, disarm enemies, and return fire in a way that has yet to be experienced in gaming."
Killing Floor: Incusion
"In Killing Floor: Incursion, a cooperative VR shooter from Tripwire Interactive, you take on the role of an elite soldier tasked with eliminating hordes of sci-fi monsters with guns, blades, and more. This Touch-enabled take on the well-known Killing Floor universe will take you to diverse environments and force you to scavenge for survival as you face an unrelenting onslaught of monsters."
The Unspoken (Insomniac)
Serious Sam VR: The Last Hope
"Serious Sam returns in his first ever VR adventure to dual wield an overwhelming amount of explosive ordinance and battle Mental's relentless hordes in Serious Sam VR: The Last Hope. The Earth Defense Force is crumbling under the crushing offensive of Mental and his legions of savage warriors and beasts. Now the galaxy's last hope must battle from planet to planet - piling up and upgrading his arsenal along the way - and lay waste to massive alien swarms under Mental's control."
Pro Fishing Challenge
I Expect You to Die
Luna
Giant Cop
Job Simulator
"Job Simulator is a tongue-in-cheek virtual reality experience for motion controlled VR platforms. In a world where robots have replaced all human jobs, step into the "Job Simulator" to learn what it was like 'to job'. "
Fantastic Contraption
Dead and Buried
Rock Band VR
VR Sports Challenge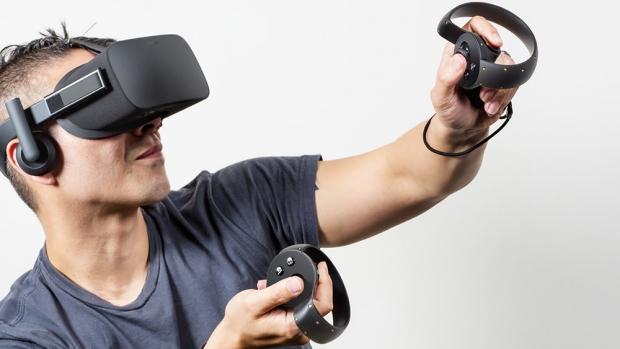 Related Tags