E3 is a captured audience of game lovers, so it'd be remiss if Ubisoft didn't take the opportunity to present some footage from the upcoming 'Assasin's Creed' feature film - and they haven't disappointed.
Veteran movie producer Frank Marshall, and long time Spielberg associate behind the 'Indiana Jones' and 'Jurassic Park' franchises took to Ubisoft's stage last night where a nearly three minute reel of vision from the upcoming film, a mixture of finished and behind the scenes footage was revealed to a rapturous response. Starring Michael Fassbender and Marion Cotillard and directed by Justin Kurzel, the feature film will follow Callum Lynch in an epic adventure which mirrors the style and world that Ubisoft have built for a decade.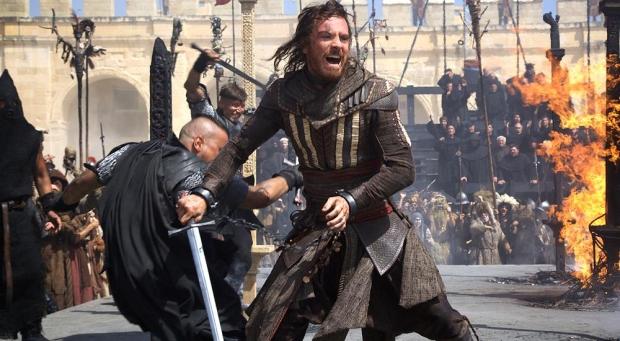 'Assassin's Creed' hits cinemas in December in the U.S. and on New Years Day 2017 in Australia.