AMD can't take all of the limelight right now, even with the great-looking MSI Radeon RX 480 Lightning shaping up well, and the first look at SAPPHIRE's new Radeon RX 480 Nitro - Team Green is once again in the headlines with its purported GeForce GTX 1060 video card.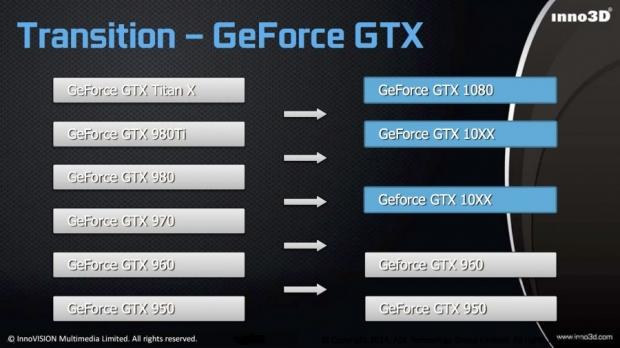 VideoCardz is reporting that the GeForce GTX 1060 will rock either 4GB/6GB or 8GB of RAM, and it'll arrive with a 192-bit memory bus, knocked down from the 256-bit memory bus on both the GeForce GTX 1070 and GTX 1080 cards. There have been different SKUs noticed, with the GP106-powered card rocking a 192-bit memory bus, with the PG410 board using 4GB of RAM, while the other SKU sees it with 6GB of RAM.
We could also expect a GeForce GTX 1060 Ti which would be kinda cool, but we don't know when that'll be dropping at all. Whatever happens, AMD is ready for The Uprising.