I'm going to go out on a limb and guess that for the majority of people -- those who aren't necessarily all about that fit and healthy life -- one of the major barriers to exercising is that it feels like exercise. A new startup called Black Box VR wants to change how the world perceives working out by whisking you away to imaginary world's and tricking your brain into thinking you're having fun, not merely burning calories for the sake of burning calories. Their mission: create the world's first virtual reality gym.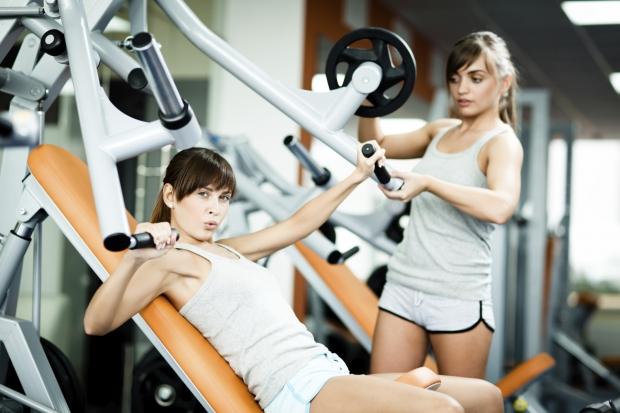 The company says that only three 40 minute workouts per week can increase your strength, endurance, and overall health. While Black Box VR applauds the "virtual trainer" approach that was popularized in games like Nintendo's Wii Fit, they insist that's not nearly enough. Their gym of the future will integrate resistance training that's integrated into the game experience.
Here's an explanation of how a virtual reality gym would work, in Black Box VR's own words:
"You aren't working out. You are saving the city. Or solving a mystery. Or finding the treasure. You are inside your own movie and as you reach out to pull that rope or lift the handles on the block, you'll really feel them there. Functional fitness in a fictional world. Every Black Box VR gym not only includes the keystone Black Box experience, but multiple rooms showcasing the latest in VR fitness gear for members to use and benefit from, including cardio machines like treadmills and spin bikes as well as room scale group classes."

If this sounds a bit too pie-in-the-sky unbelievable for you, consider this: At Computex last week, I strapped an HTC Vive onto my head and strapped my feet into a rowing machine, then found myself exploring icy, cavernous rivers, or flying through the clouds in a point-to-point race. In that 10 minutes, I completely forgot I was exercising my entire upper body with that resistance-driven rowing motion.
Granted, details are light, but I'll be tracking their progress. For now they've committed to opening two flagship Black Box gyms. One in Beverly Hills and the other in Manhattan. They're inviting potential franchisees to work with them in opening their own Black Box VR gyms.